The new year is when resolutions are made but come springtime, we're all in need of some extra motivation.
Even something simple like trying a new exercise regimen or protein powder can make a difference in your efforts. Avoiding boredom is the best way to make a resolution stick.
Let's talk about seven plant-based protein powders to keep things exciting and continue getting results.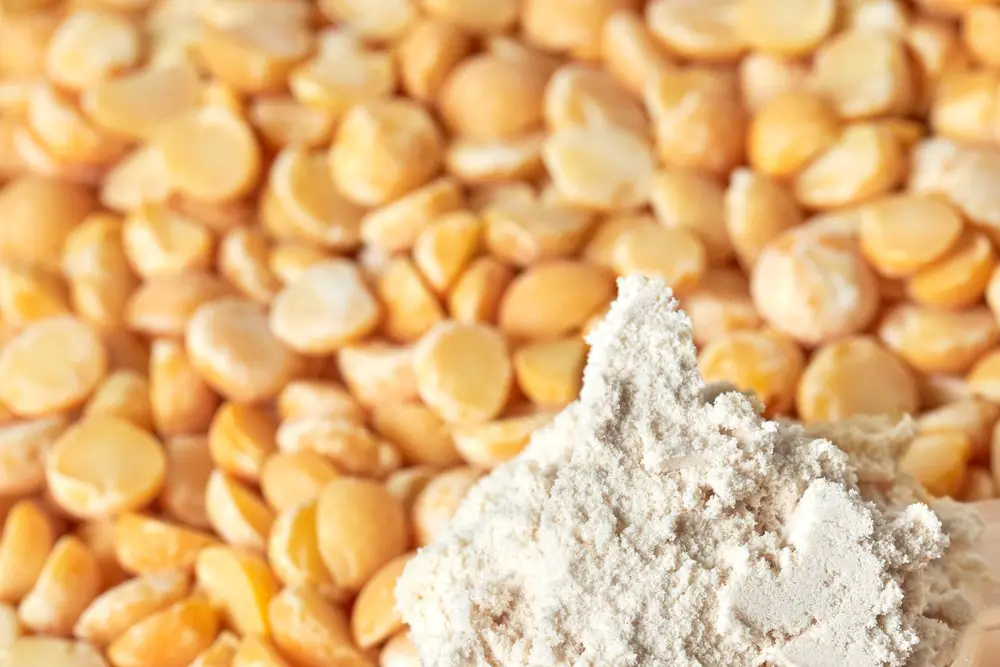 1. Orgain Organic Protein
Topping our list is none other than Orgain, a brand that specializes in clean, delicious plant-based protein powder.
Orgain has created a unique blend of three plant-based proteins from peas, brown rice, and chia seeds. The powder includes natural oils and cocoa that ensure even and smooth mixing. No clumps or weird sludge to deal with!
We also need to mention the taste and flavor varieties available from Orgain. That's what will keep you coming back for more.
If you've tried plant protein powders before, you'll know that most flavors may be uninspired or artificial. However, Orgain delivers on taste, including chocolate coconut, caramel sea salt, peanut butter, etc.
Finally, Orgain is a price performer, offering a great value per scoop and even more savings if you subscribe for monthly deliveries.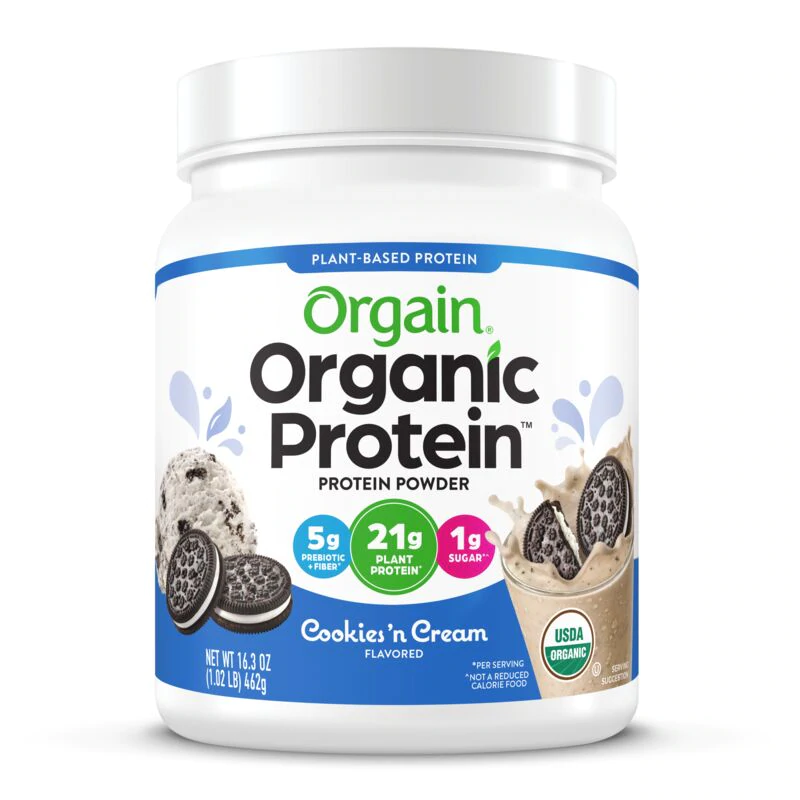 2. NOW Sports Plant Protein Powder
Choosing a plant-based protein means learning what works for your body and finding a product that suits those needs. NOW Foods understands this and creates specialized protein powders from various sources.
Digestion and absorption are top priorities when taking a protein powder of any kind, and NOW offers products made from peas, brown rice, soy, and even quinoa and pumpkin seed.
NOW Foods' offerings may lack flavor variety but can often be found on sale in different sizes.
3. Iron Vegan Athlete's Blend
Top performers know that protein is just one component in nutrition and that plant-eaters need some extra support when training hard.
This is where Iron Vegan's unique protein blend does an exceptional job, filling in nutritional gaps for pure plant-based living.
The blended base is organic sprouted brown rice and pea protein, but there's much more. Iron Vegan added taurine and beetroot for improved circulation and absorption, plus some extra zinc and BCAAs for recovery.
This supercharged product costs a bit more, so it's not for everyone.
4. Huel Complete Protein
Huel is marketed as a meal replacement solution rather than a pure, plant-based protein powder.
Huel has a balanced macronutrient split between fat, carbs, and protein.
But recently, Huel added Complete Protein to its roster, which offers 100% quality plant-based protein powder from hemp, fava beans, and peas.
Complete Protein also includes thoughtful extras like black pepper extract and turmeric, which fight inflammation and maintain energy levels. So prepare to spend a bit more on Huel, but expect a great product all-around.
5. Ora Organic Vegan Protein Powder
Another superfood-infused protein powder comes from Ora, a brand that excels in original branding and product design.
"So Lean & So Clean" is the name of this superfood protein powder, which features an impressive list of powerful ingredients. Just scroll the product page to see how many fantastic fruits, veggies, and healthy extras can be found in one serving.
We also like the addition of a proprietary enzyme blend with amylase and protease, which is excellent for fast, efficient digestion.
However, this is one of the pricier proteins on our list, so it may not be for daily use.
6. KOS Organic Plant Protein
With so many great ingredients in one scoop of KOS protein, you'll wonder why you need to buy fresh produce.
Broccoli, carrot, mushrooms, cranberries – not to mention a complete blend of pea and quinoa protein with coconut milk and flax. KOS plant protein also contains a unique fiber called inulin to boost the bioavailability of these many nutrients.
This powder does contain some carbs and fat, so just be wary of those macronutrients when mapping out your daily diet.
7. Planta Premium Plant Protein
Fitness guru Mike Rashid King has been a social media icon for years and finally got into the protein game with his Planta product from the Ambrosia Collective line.
The flavors are exciting, the branding is on point, and the protein includes sunflower BCAAs that aren't found elsewhere. The only setback is the price, which the number of servings per package may not justify.
Planta is a designer product that offers a lot of excitement despite the higher price point.
Love the Plant-Based Life
Don't forget that while protein powder is a supplement, it can be so much more! Find the product that fits your lifestyle and use it to your advantage this spring.