Fashion and ethics meet with the latest trend in footwear – vegan sandals. These stylish and sustainable sandals are made from animal-free materials such as synthetic leather, recycled plastic, hemp, and cotton. They align with eco-conscious values and offer high-quality, durable options that provide comfort and style.
With more and more brands focusing on ethical production practices and environmentally friendly materials, vegan sandals ensure a guilt-free wardrobe addition. This guide explores the benefits and features of various vegan sandals available, catering to different budgets and preferences.
Be a conscious consumer and take a step in the right direction by choosing cruelty-free and eco-friendly vegan sandals this summer.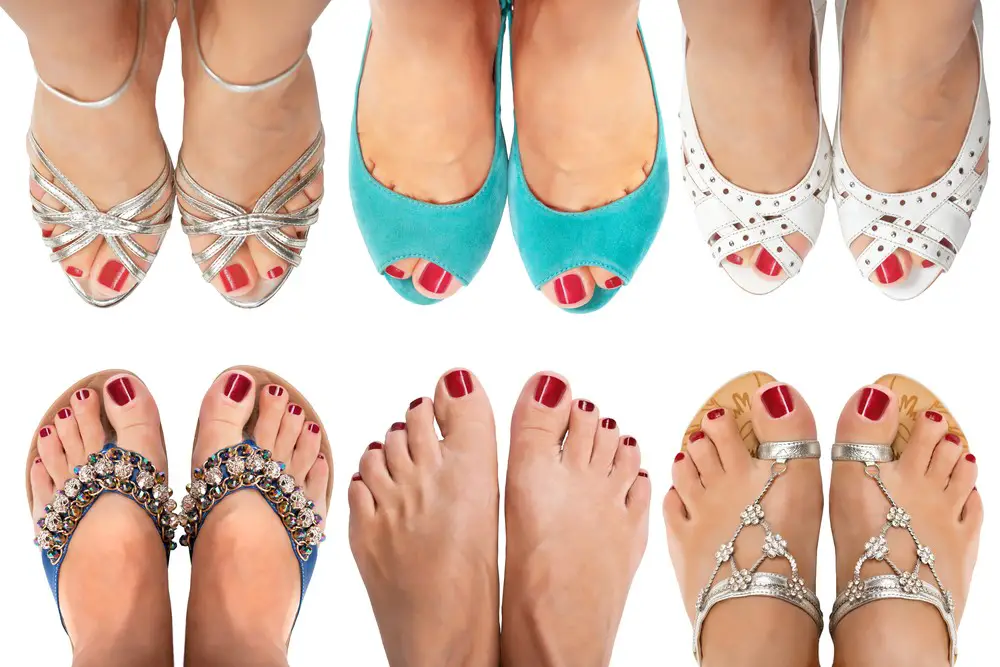 Understanding Vegan Sandals
Cruelty-Free Footwear
Vegan sandals are a popular choice for consumers who prioritize ethical and sustainable fashion. They are made without any animal-derived materials, making them cruelty-free and suitable for vegans. The demand for vegan sandals has grown significantly as more people become conscious of their fashion choices and their impact on the environment and animals.
Vegan Leather
A key component of vegan sandals is the use of vegan leather, which replicates the look and feel of traditional leather but without using animal hides. This material can be made from various sources, such as synthetic materials like polyurethane, as well as plant-based materials like:
Pinatex: Made from pineapple leaf fibers, this innovative material has gained popularity for its durability and eco-friendly production process.
Grape leather: Sourced from grape waste from the wine industry, it's an environmentally friendly alternative to conventional leather.
Cork: A natural and biodegradable material obtained from the bark of cork oak trees, it is lightweight, water-resistant, and offers great support.
Sustainable and Eco-Friendly Materials
In addition to vegan leather, many vegan sandals feature other sustainable and eco-friendly materials to ensure that the overall product is ethical and environmentally friendly. Some common materials include:
Cotton: A plant-based, biodegradable, and renewable material that can be grown without the use of synthetic chemicals to create vegan sandals' straps or lining.
Natural rubber: Derived from the sap of rubber trees, it is a sustainable alternative to synthetic rubber for soles.
Recycled materials: Using recycled plastics, metals, or fabrics reduces waste and contributes to a circular economy.
By incorporating these materials, vegan sandal manufacturers not only provide cruelty-free footwear options but also support the global movement towards sustainable and ethical fashion.
Popular Vegan Sandal Styles
Wedge Sandals
Vegan wedge sandals come in various colors, including black, brown, red, green, blue, white, and metallic hues. They are available in different materials like canvas, cork, and synthetic leather. These sandals offer height and comfort, perfect for casual or dressy occasions.
Slides
Vegan slide sandals are versatile and easy to wear, featuring a single or multiple straps. They come in a range of colors such as black, white, and metallic tones. Slides also have options like non-slip soles and adjustable straps for added security and comfort.
Heels
Vegan heel sandals offer style and sophistication without compromising on ethics. They are available in various heel heights, colors, and materials. From classic black or brown to vibrant red, green, and blue, there is a perfect pair for any outfit or event.
Flats
Flat vegan sandals are ideal for those seeking comfort and practicality. They come in a wide variety of colors and styles, including strappy or slip-on options. Popular colors include black, brown, blue, and white, with neutral metallic shades adding versatility.
Platform Sandals
Platform sandals add height without sacrificing comfort. Vegan versions can be found in a range of colors and materials, like black, brown, red, green, blue, and white. Styles vary from minimalist to statement-making, with metallic and modern accents.
Slip On Sandals
Slip-on vegan sandals provide ease and style in various designs and colors. Options range from classic black and white to bright red, green, and blue. Comfortable materials, like synthetic leather and textiles, make them suitable for everyday wear.
Footbed Sandals
Vegan footbed sandals prioritize comfort, often featuring cushioned soles and ergonomic designs. They come in various colors, including black, brown, and white. Many options have adjustable straps for securing the perfect fit.
Strappy Sandals
Strappy vegan sandals add elegance and detail to any outfit. They can be found in various materials and colors, such as black, brown, red, green, blue, white, and metallic shades. Styles range from simple, thin straps to intricate designs.
Leather Sandals
Vegan leather sandals provide a cruelty-free alternative to traditional leather, replicating its look and feel. They are available in numerous styles, like flats, heels, and wedges, and popular colors like black, brown, and white.
Top Vegan Sandal Brands
Nae
Nae is a Portuguese vegan brand that offers PETA-approved sandals. They use eco-friendly materials, such as cork footbeds and recycled PET, to create stylish and comfortable sandals. Some popular models include the Efe and Classic sandals.
Good Guys Don't Wear Leather
Good Guys Don't Wear Leather is a French vegan brand focused on ethically-made footwear. Their sandals are PETA-approved and made from sustainable materials. They offer a variety of stylish options, such as the Dolly and the Sailor sandals.
Minuit Sur Terre
Minuit Sur Terre is a vegan footwear brand from France that offers PETA-approved sandals made from eco-friendly materials. Some of their popular sandal styles include the Luna and the Selene, which feature unique designs and comfortable footbeds.
Birkenstock
Birkenstock is a well-known German brand offering vegan versions of their classic sandals. With cork footbeds and synthetic uppers, these PETA-approved sandals provide comfort and durability. They offer various sandal styles, such as the vegan Arizona and the vegan Gizeh.
Teva
Teva offers a selection of vegan-friendly sandals, including the PETA-approved Original Universal sandal. Known for their durable and versatile designs, Teva provides comfortable options for outdoor activities and casual wear.
Beyond Skin
Beyond Skin is a UK-based vegan brand that offers PETA-approved footwear. Their vegan sandals feature bold and unique designs, combining style and sustainability. Popular options include the Talia sandal and the Ivy wedge sandal.
Dr. Marten
Dr. Marten is an iconic brand known for their vegan boots, but they also offer PETA-approved vegan sandals. Their Blaire and Voss models feature the brand's trademark air-cushioned sole for added comfort and durability.
Reef
Reef offers a range of PETA-approved vegan sandals, designed for beach and water activities. Some popular options include the Escape Lux and the One sandals, featuring non-slip soles and water-friendly materials.
Chaco
Chaco is known for their performance sandals, and they offer vegan-friendly options, such as the Chaco Z/1 and the Chaco ZX/1. These PETA-approved sandals feature adjustable straps and a comfortable footbed for outdoor activities.
Toms
Toms is an ethical footwear brand that offers vegan sandals in addition to their popular slip-on shoes. Their vegan sandal options include the Lexie and the Sicily, which are PETA-approved and feature unique designs and comfortable footbeds.
Matisse
Matisse is a California-based brand that offers PETA-approved vegan sandals made from sustainable materials. Their popular options include the vegan Coconuts line, featuring various styles like the Cabana and the Belize sandals.
Vegan Sandals Price Range
The price range of vegan sandals can vary greatly depending on factors such as design, materials, and brand. Typically, prices fall within a few general categories:
Budget-friendly options: These can be found for prices around $15 to $50. Brands in this price range may use more affordable materials like synthetic leather or textile uppers. Some examples include:
Mid-range options: Prices within this category range from $50 to $100. Materials used for this range may include more durable, high-quality, and eco-conscious options. Some examples of brands within this range are:

Birkenstock (vegan models)
Will's Vegan Shoes

Luxury options: For those willing to invest in high-quality vegan sandals, prices can range from $100 to $300 or more. Luxury brands may use premium materials and pay particular attention to details and craftsmanship. Top vegan luxury brands include:

Matt & Nat
Nae Vegan Shoes
It is worth noting that the price of a pair of vegan sandals may also vary depending on the specific model, discounts available, or sales promotions. This may help shoppers find a pair of vegan sandals at a more affordable price point.
Several factors can contribute to the price of vegan sandals, such as the use of sustainable materials, ethical labor practices, and unique design features. As vegan sandals continue to gain popularity, more options are becoming available, catering to various budgets and preferences.
Additional Vegan Accessories
Boots
Vegan boots are a popular choice among eco-conscious consumers. These boots are made without any animal-derived materials, including leather and suede. Some popular materials used for vegan boots are:
Faux leather
Synthetic suede
Recycled materials
Multiple brands offer stylish and durable collections of vegan boots, suitable for various occasions and weather conditions.
Backpacks
Vegan backpacks provide an ethical and sustainable alternative to traditional leather or animal-based materials. They can be made of:
Recycled PET
Pinatex (pineapple leaf fiber)
Cork
Washed paper
These materials are lightweight and durable, making vegan backpacks perfect for daily use or travel. Many brands cater to eco-conscious consumers with dedicated collections of vegan backpacks.
Tote Bags
Vegan tote bags are versatile and perfect for various activities, from grocery shopping to carrying essentials during commutes. Like other vegan accessories, these bags are made from cruelty-free materials such as:
Canvas
Jute
Organic cotton
Recycled plastics
Some popular brands offer vegan tote bags as part of their collections, ensuring a wide range of stylish and eco-friendly options for consumers.
Frequently Asked Questions
What are vegan sandals made of?
Vegan sandals are made from a variety of materials that do not contain any animal-derived ingredients. Common materials include synthetic leather, natural fibers like cotton, hemp, and cork, and recycled materials like rubber and plastic.
Are vegan sandals eco-friendly?
While vegan sandals do not use animal-derived materials, the environmental impact of these materials varies. Some vegan materials are more eco-friendly than others, like cork, hemp, and recycled materials. However, certain synthetic materials may not be as environmentally friendly due to manufacturing processes and disposal concerns.
Are vegan sandals comfortable and durable?
Yes, vegan sandals can be comfortable and durable. The quality and comfort of vegan sandals depend on the materials used and the manufacturing process. Just like with non-vegan sandals, there are a variety of styles, comfort levels, and quality within the vegan market.
How do I care for my vegan sandals?
Caring for vegan sandals depends on the materials used. For synthetic leather, it's essential to wipe them down with a damp cloth and let them air dry. Avoid using harsh chemicals or soaking them in water. For natural materials like cork or hemp, a gentle brush with a mild detergent is usually enough to clean them. Always check the manufacturer's care instructions when available.
| Material | Cleaning Method |
| --- | --- |
| Synthetic Leather | Wipe down with a damp cloth, air dry |
| Cork | Gentle brush with a mild detergent |
| Hemp | Gentle brush with a mild detergent |