Salt Lake City has recently become a hotspot for vegan cuisine, making it an excellent destination for plant-based food enthusiasts. With a diverse range of restaurants that cater to the growing vegan community, there is something for everyone, from innovative comfort food to authentic ethnic dishes.
As the demand for vegan options has grown, several fantastic vegan restaurants have emerged in Salt Lake City. These establishments not only provide delicious food but also showcase the creativity and variety that vegan cuisine has to offer. This makes embracing a plant-based lifestyle in this beautiful city more accessible.
Key Takeaways
Salt Lake City boasts various vegan restaurants catering to various tastes and preferences.
These establishments embrace the vegan community and offer innovative plant-based dishes and authentic ethnic cuisine.
Locals and visitors can enjoy delicious vegan food, exceptional dining experiences, and convenient locations and delivery options.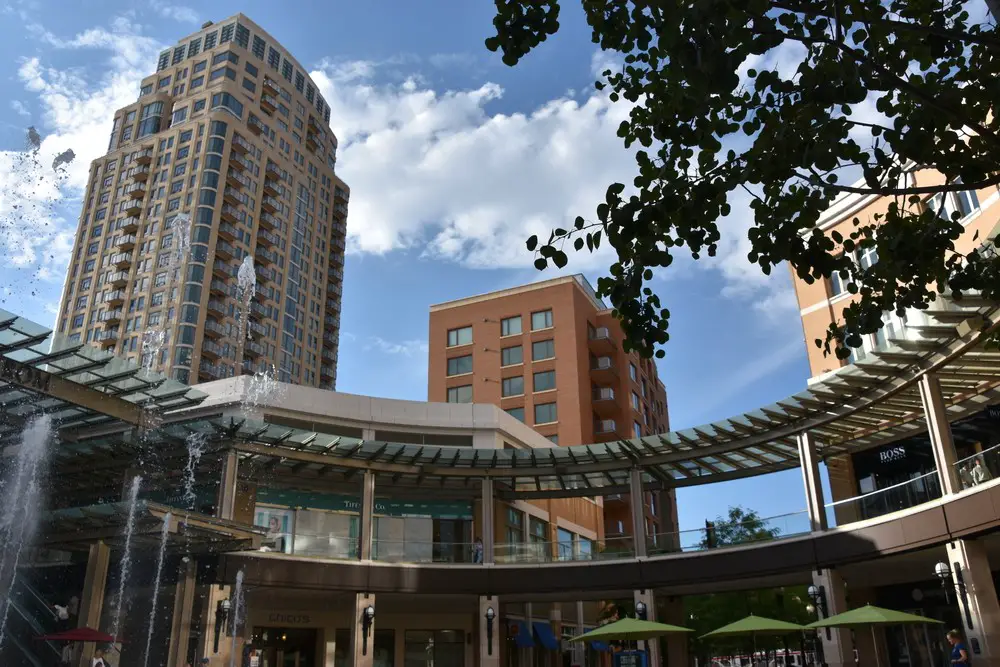 Vegan vs Vegetarian
Knowing the difference between vegan and vegetarian options is essential when searching for a delicious, ethical meal in Salt Lake City. Both diets emphasize plant-based foods, but there are some key differences:
Vegan: This diet excludes all animal products and by-products, including meat, poultry, fish, dairy, eggs, and honey. So, you'll find only plant-based meals without animal-derived ingredients at vegan-friendly restaurants.
Vegetarian: This diet eliminates meat, poultry, and fish but still allows for consuming dairy and eggs. Vegetarian food can range from purely plant-based to including ovo-lacto options, depending on individual preferences.
Now that you know the basics, let's chat about vegan and vegetarian options in Salt Lake City. There are an impressive number of vegan-friendly restaurants, with at least ten offering a variety of plant-based dishes. Some notable vegan spots include Zest Kitchen & Bar, Vuture Food, and Seasons Plant-Based Bistro.
Vegetarian restaurants in Salt Lake City are also abundant, providing an excellent selection for those who prefer a wider range of plant-based meals, including dairy and eggs. Several eateries, including All Chay and Grid City Beer Works, offer vegetarian and vegan options. You can even find vegetarian and vegan Asian cuisine at places like Veggie House and Vegan Bowl.
To summarize:
Vegan-friendly restaurants in Salt Lake City provide plant-based meals without any animal-derived ingredients.
Vegetarian restaurants offer a broader range of options, including dishes with dairy and eggs.
With tons of delicious options in Salt Lake City, you will surely find the perfect meal that satisfies your taste buds and ethical values. Happy eating!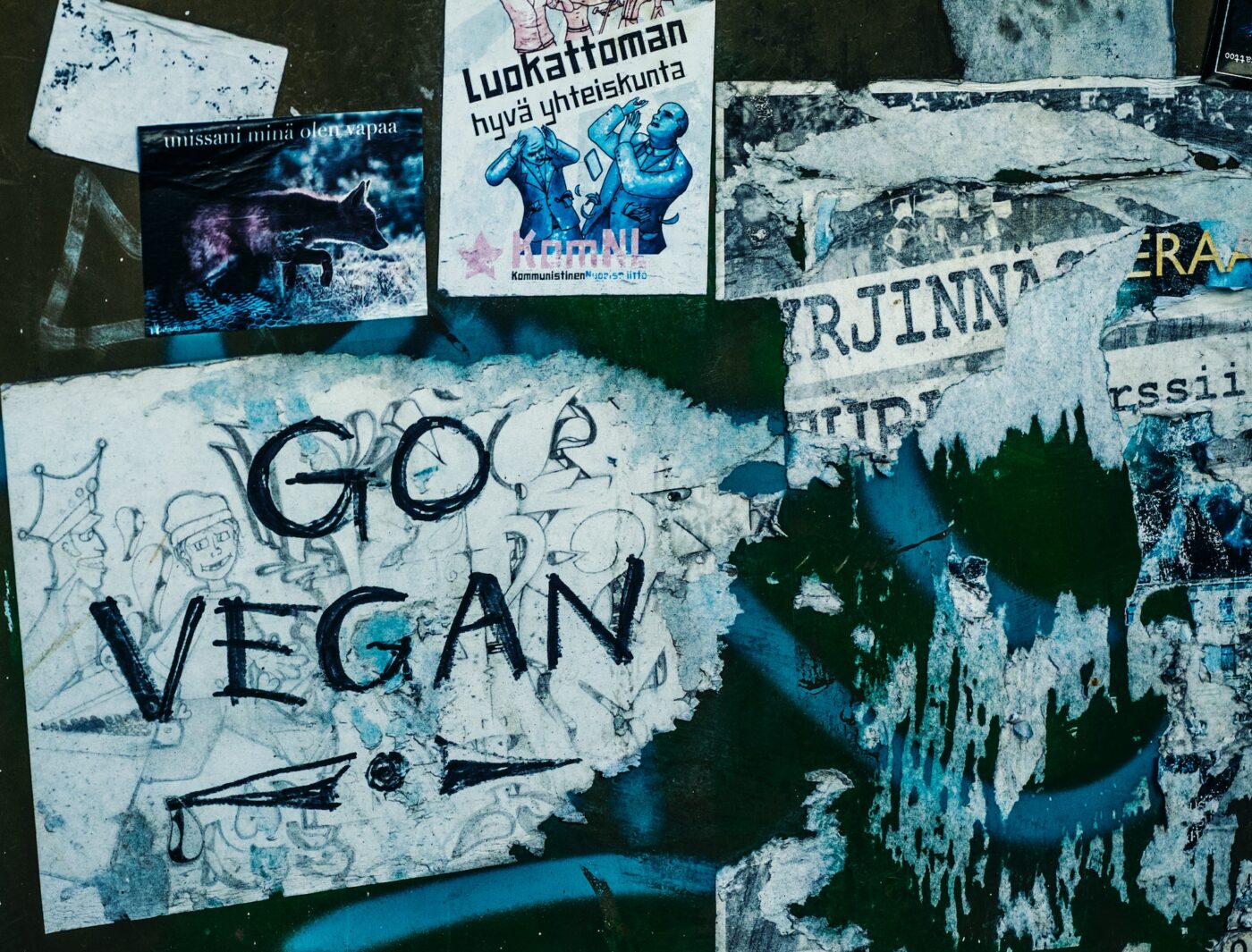 Embracing the Vegan Community in Salt Lake City
Salt Lake City, UT is steadily becoming a hotspot for the vegan community. With a growing demand for plant-based options, the city's dining scene has seen a rapid influx of exciting vegan eateries, and there's something for everyone.
Mumbai House is one of the city's finest vegan spots, best known for its Indian delicacies. Vegan or not, you will find yourself in love with this eatery's rich flavors and authenticity. It not only caters to an Indian palate but ensures that vegans can enjoy it too.
Another delightful vegan spot is City Cakes & Cafe. This adorable bakery in the Rose Park neighborhood sells various vegan pastries, cakes, and cafe-style offerings. You'll be satisfied whether you're craving a sweet treat or a light lunch.
For a unique vegan experience, head to Valter's Osteria, an Italian restaurant with a refined menu. Their Tuscan cuisine features mouth-watering options suitable for vegans, allowing you to indulge in the wonderful world of Italian food.
If comfort food is what your heart desires, check out Pure Food in Sugar House. They specialize in 100% plant-based versions of all your favorites, like burgers, nachos, tacos, and mac and cheese, perfect for those days when you need a soul-satisfying meal.
Finally, visit Mark of the Beastro for an edgy, classic diner experience. Known for its garlic mushroom burger and all-day breakfast, this spot brings a fun atmosphere to your vegan meal.
Some key takeaways:
Salt Lake City has many vegan restaurants catering to different cuisines and preferences.
Visit eateries like Mumbai House, City Cakes & Cafe, Valter's Osteria, Pure Food, and Mark of the Beastro for some of the best vegan food in the city.
Top Vegan Restaurants in Salt Lake City
As you explore the vibrant vegan scene in Salt Lake City, several standout restaurants are worth visiting. Let's take a look at some of the best vegan eateries that will undoubtedly delight your taste buds:
Zest Kitchen & Bar is a top choice for vegan dining and a popular spot for cocktails! With an entirely vegetarian menu, around 80% of the dishes are vegan or can be easily adapted. Zest is located downtown and offers outdoor seating, delivery, and takeout options.
Vertical Diner has been a local favorite for many years, offering delectable comfort food with a vegan twist. This restaurant is known for its chick'n waffles, wings, sandwiches, burgers, and desserts. Open since 2019, you can find them at 52 E 1700 S, Salt Lake City.
All Chay is a delightful Asian fusion restaurant that opened in 2017 and now specializes in vegetarian and vegan meals. Their menu features dishes from various cuisines, including Chinese, Thai, Vietnamese, and more. Don't miss out on this gem at 1264 W 500 N, Salt Lake City.
Grid City Beer Works combines vegan eats with craft beers, offering visitors a variety of options to choose from. Pair your meal with a unique brew while enjoying the welcoming atmosphere in this eatery.
Next on our list is Mark of the Beastro, a friendly diner that serves delicious vegan sandwiches and more. Located at 666 S State St, Salt Lake City, this is an ideal spot for a casual meal with friends or family.
Buds is popular for vegan sandwiches, particularly their famous pesto sub. You'll find Buds at 509 E 300 S, Salt Lake City. Don't forget to sample their scrumptious cookies, too!
Vegan Bowl is all about savory Vietnamese cuisine. Stop by to enjoy a flavorful, plant-based meal with options like pho, banh mi, and spring rolls. Check them out at 8672 S Redwood Rd, Salt Lake City.
Finally, don't miss Yumz for the tastiest vegan Mexican food in the city. With a range of options, such as their much-talked-about birria, you're sure to leave satisfied and craving more!
Explore these fabulous vegan restaurants in Salt Lake City, and remember to savor each bite as you experience the diverse flavors and dishes available.
Exploring Vegan Options
As you venture into Salt Lake City's food scene, you'll be delighted to discover numerous vegan options at various eateries. Not only are there dedicated vegan and vegetarian restaurants, but more establishments now offer plant-based choices on their menus.
While exploring the vegan treats in the city, keep an eye out for exciting plant-based ingredients like seitan, tofu, and jackfruit. These versatile and nutrient-packed meat substitutes can be found in various dishes, from savory sandwiches and burgers to Asian cuisine.
In Salt Lake City, you'll find restaurants like Hail Seitan and Mumbai House, specializing in vegan dishes. Some establishments focus on crafting fusion cuisine, offering a mix of Chinese, Thai, Vietnamese, and other Asian-inspired vegan options. Try Twisted Fern and Eva's Bakery for contemporary American and French-style vegan delights, respectively.
To make the most of your vegan journey, here are some strategies and tips for finding the best vegan options in the city:
Use restaurant-finding apps like HappyCow and OpenTable, which filter eateries by dietary preference.
Opt for ethnic cuisines, like Indian, Thai, or Middle Eastern, as these restaurants often have a broader selection of vegan choices.
Experiment with different meat substitutes, such as tofu, seitan, and jackfruit, to expand your palate and learn new flavors and textures.
Salt Lake City has a growing vegan movement, and you will find delightful, plant-based options at various eateries. By utilizing the right resources and keeping an open mind, you'll be able to satisfy your taste buds while sticking to your vegan lifestyle.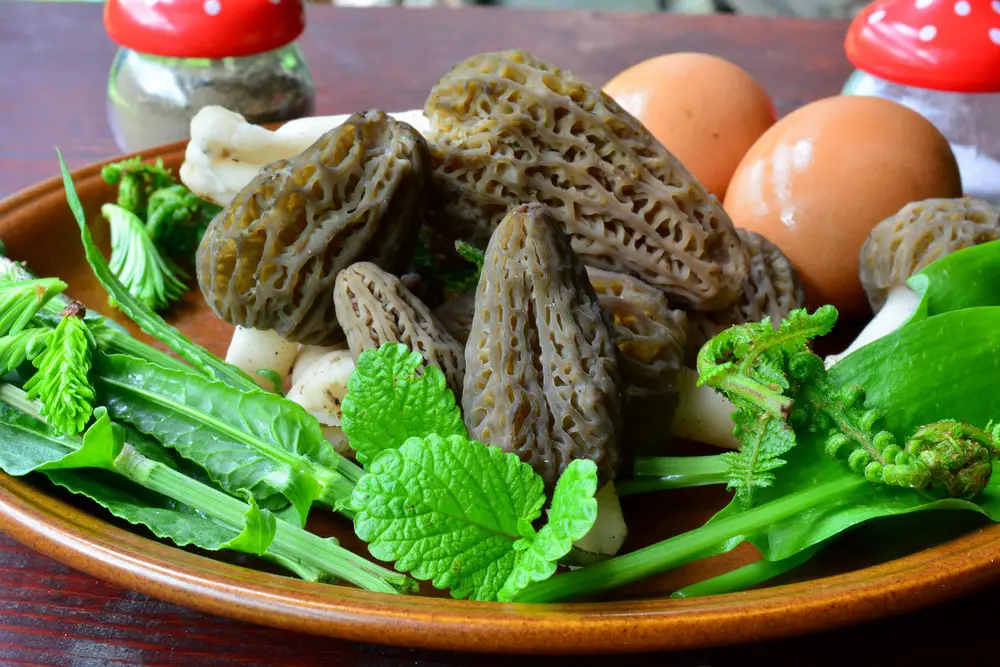 Local Favorite Dishes
When exploring vegan restaurants in Salt Lake City, you'll want to try some popular dishes locals rave about. Start by checking out these tasty options:
Vegan Tacos: You'll find delicious tacos filled with mouth-watering plant-based ingredients at many vegan restaurants around town. Watch for unique and innovative fillings like jackfruit carnitas, tofu, and tempeh.
Vegan Pho: You can't go wrong with a piping hot bowl of vegan pho. This comforting Vietnamese soup is an absolute must-try. Look for restaurants that offer a vegan broth option and plenty of vegetables, tofu, and rice noodles.
Egg-less Dishes: Don't worry; you won't have to miss out on the flavor and texture of eggs when dining at vegan restaurants. Many establishments offer egg substitutes and fantastic dishes like tofu scramble or vegan omelets to satisfy your cravings.
Coconut-based Entrees: Coconut milk is a staple ingredient in many vegan dishes. From rich Thai curries to creamy soups, coconut milk can add a burst of flavor and luscious texture to various dishes. Keep an eye out for mouthwatering entrees featuring this versatile ingredient.
Fries, but Better: Regarding side dishes, vegan restaurants often put their unique spin on classic favorites like fries. You might find them loaded with delicious toppings such as vegan cheese, buffalo sauce, or avocado. Be sure to give these upgraded fries a try as they are sure to be a memorable part of your meal.
As you explore Salt Lake City's vegan scene, remember to savor every bite and enjoy the flavorful delights these restaurants have to offer.
Dining Experience
Salt Lake City has an impressive range of vegan restaurants you will surely enjoy. With various cuisines – from Asian to Mexican – these establishments cater to diverse tastes and preferences. The following paragraphs highlight some significant aspects of the dining experiences offered at these vegan restaurants, like outdoor seating, brunch options, and different cuisines.
Outdoor seating is popular in Salt Lake City's vegan dining scene, especially during pleasant weather. Many vegan restaurants offer this amenity, adding to the vibrant atmosphere that makes al fresco dining enjoyable. Imagine savoring your plant-based meal while soaking up the sun or enjoying a cool breeze – a unique experience you won't miss!
Brunch enthusiasts won't be disappointed by the options available at vegan restaurants in Salt Lake City. From comforting dishes like chick'n waffles to light and delicious French-style croissants, you'll find plenty to satisfy your brunch cravings. Pair your meal with a refreshing beverage, and you're in for a delightful start to your day.
If you're a fan of Asian cuisine, you'll find several vegan restaurants in Salt Lake City that serve Chinese, Thai, Vietnamese, and fusion dishes. These establishments specialize in crafting delicious, plant-based meals with flavors that will transport you to the streets of Asia. Don't be surprised if these dishes become your new favorites!
Craving Mexican food? Salt Lake City is home to Yumz, a fantastic vegan Mexican restaurant offering mouthwatering items like jackfruit birria tacos and rich chili-flavored consommé. With such a tasty, satisfying, and authentic vegan Mexican dining experience, you'll surely return for more.
As you explore the best vegan restaurants in Salt Lake City, remember to appreciate their diverse range of cuisines and dining experiences. Enjoy outdoor seating, indulge in scrumptious brunch dishes, and explore the exciting worlds of Asian and Mexican cuisines while relishing their plant-based goodness.
Location and Delivery Options
You're in luck when looking for delicious vegan restaurants in Salt Lake City, UT! There are a variety of locations spread out across the city, allowing you to explore new neighborhoods while satisfying your plant-based cravings.
Try Mumbai House for an authentic Indian dining experience in downtown Salt Lake City. Their vegan options are not only delicious but also budget-friendly.
Don't forget to visit Eva's Bakery when ready for some French-inspired pastries. This charming bakery is perfect for a quick vegan lunch or snack.
If you prefer to enjoy your vegan meals at home, you have a few fantastic delivery options:
Uber Eats offers a convenient way to order vegan-friendly food from numerous Salt Lake City restaurants. To order, enter your address and browse the available options nearby.
Similarly, DoorDash provides an extensive list of vegan restaurants in Salt Lake City that you can choose from for delivery right to your doorstep.
In summary, Salt Lake City is a great place for vegan food lovers, offering various restaurant locations and convenient delivery options that cater to your cravings. So, treat your taste buds to a flavorful vegan meal without hassle.
The Importance of Reviews
When searching for the best vegan restaurants in Salt Lake City, paying attention to reviews is crucial. Reviews offer a wealth of information about a restaurant's food quality, ambiance, and service. Here's why you should consider reviews as an essential tool in finding your next vegan dining experience:
Personal experiences: Reading reviews provides you with firsthand accounts from fellow vegan diners, giving insights into their restaurant experiences. This can help you gauge if a particular place is worth trying out or aligns with your preferences.
Performance consistency: A string of positive (or negative) reviews can indicate a restaurant's consistent performance, reflecting the overall quality of their dishes and service. Plus, if the eatery has maintained high review ratings for an extended period, it's a solid sign that they're doing something right.
Hidden gems: Sometimes, the best vegan restaurants may not necessarily be the most popular ones. By sifting through reviews, you might discover hidden gems—small, unassuming spots that serve delicious vegan fare but haven't gained widespread attention. These places can become your go-to spots.
Save your time and money: Spending your hard-earned money on a subpar meal can be a bitter experience. Reading reviews can help you avoid such disappointments by choosing a vegan eatery that meets your expectations regarding food quality, ambiance, and service.
Make informed decisions: Along with other criteria like location, affordability, and menu options, reviews can help you make a well-informed decision when choosing a vegan restaurant. If you have specific food preferences or dietary restrictions, reviews can be particularly helpful—look for comments addressing these points to ensure the establishment caters to your needs.
To find reliable, candid reviews, consider checking websites like HappyCow, Yelp, and TripAdvisor and blogs and articles written by the local vegan community. Please don't rely solely on a restaurant's website or marketing materials, which may portray their dining experience in the best light.
Remember to keep an open mind and weigh the big picture when reading reviews—you might even find that one person's complaint is another's delight. However, don't disregard any consistent issues frequently mentioned by reviewers, as they could be genuine red flags.
With all this in mind, browse reviews thoughtfully, and soon enough, you'll find the perfect vegan restaurant in Salt Lake City to satisfy your cravings.
Gluten Free Options
If you're looking for gluten-free vegan dining options in Salt Lake City, worry not; there are plenty of choices to satisfy your taste buds. For instance, at the Good Food Gluten Free Bakery, you can find a variety of delectable gluten-free treats like cinnamon rolls, cookies, desserts, eclairs, and more. This bakery has received numerous positive ratings and is reportedly dedicated to serving gluten-free foods.
Another popular spot is Zest Kitchen & Bar, which offers a full dining experience along with a bar. This restaurant caters to gluten-free diets and has a reputation for being one of the most celiac-friendly restaurants in the city. You can expect flavorful dishes made from fresh, plant-based, organic ingredients when you visit.
Remember, there are more than 20 vegan-friendly establishments in Salt Lake City, many of which provide gluten-free options. As you explore the city's vibrant culinary scene, you'll discover a delightful assortment of vegan and gluten-free dishes that won't leave you feeling limited in your choices. Happy dining!
Frequently Asked Questions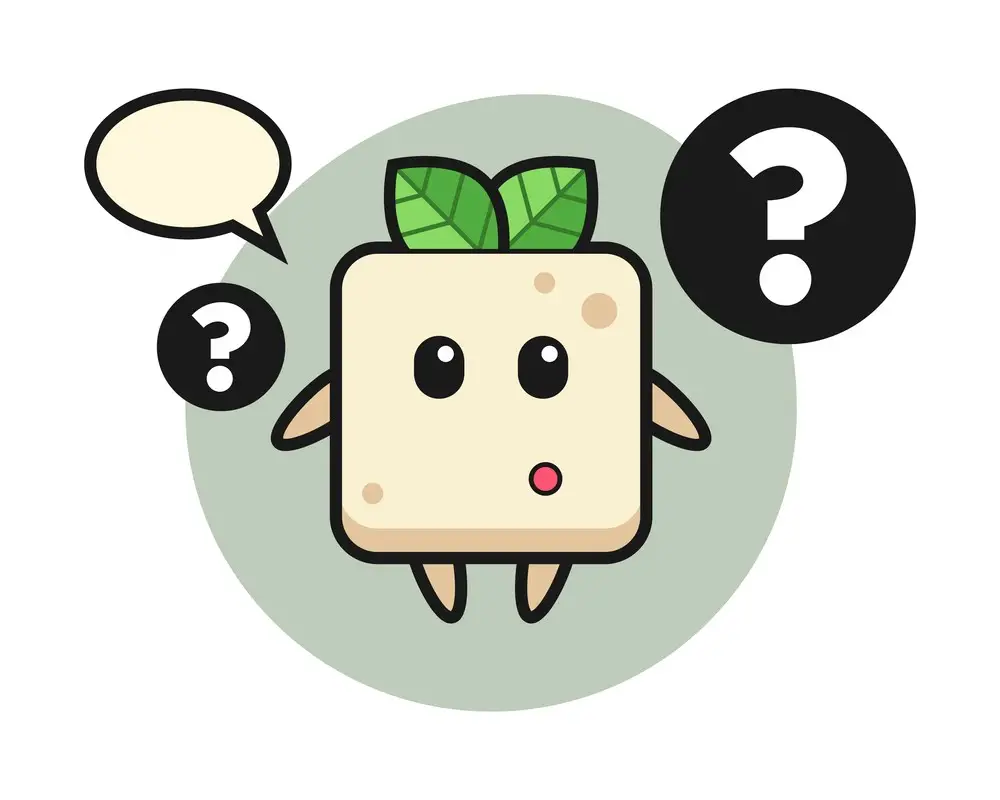 What are the top vegan-friendly restaurants in SLC?
Salt Lake City is home to numerous vegan-friendly eateries offering diverse cuisines. Some popular options include:
Vertical Diner
Veggie House
Boltcutter
Seasons Plant Based Bistro
Zest Kitchen & Bar
These restaurants offer delicious vegan meals, from comfort food to Asian fusion.
Which bakeries offer vegan treats in SLC?
In SLC, there are plenty of bakeries that serve scrumptious vegan treats. For instance, City Cakes & Café is renowned for its vegan pastries, cookies, and other baked goodies.
Where can I find vegan pizza in SLC?
Many pizzerias in Salt Lake City offer vegan options such as dairy-free cheese and plant-based toppings. Just let the staff know about your dietary preference, and they'll help you choose the right pizza.
What are some popular vegan dishes at Zest?
Zest Kitchen & Bar is a top choice for Salt Lake City's vegan cuisine. Some of their popular vegan dishes include:
Stuffed Avocado: with quinoa tabouli and cashew cheese
Raw Zucchini Alfredo: with a creamy cashew sauce and marinated mushrooms
Polenta Stack: with black beans, tomatoes, and avocado dressing
With an ever-changing menu, you're bound to be delighted with their seasonal dishes.
Is there a vegan donut shop in SLC?
Yes, Salt Lake City is home to a vegan-friendly donut shop called Big O Doughnuts. Offering creative flavors that change daily, you are in for a treat at this sweet spot.
Which SLC restaurants have varied vegan menu options?
Many of the vegan-friendly restaurants mentioned above feature extensive plant-based menus. In addition, omni restaurants in SLC have become more accommodating, offering vegan menu options to cater to diverse dining preferences. Don't hesitate to inquire about vegan options when exploring the food scene in Salt Lake City.
Key Takeaway: Salt Lake City is a haven for vegan food lovers, offering an array of vegan-friendly restaurants, bakeries, pizzerias, and eateries with diverse menu options to fulfill your plant-based cravings.