Founded in 1958, IHOP is a well-known Californian-based multinational chain specializing in breakfasts. Many locations are open 24/7, making IHOP ideal for popping in for any meal or snack.
Formerly known as the International House of Pancakes, IHOP serves pancakes, crepes, French toast, waffles, and breakfast combos. Unfortunately, most of these popular dishes don't have vegan options yet.
IHOP has no ingredients guide for its menu items. However, in 2022, it provided more information by posting an IHOP menu guide for vegetarians and vegans. The company defines items as vegan if they don't contain meat, poultry, seafood, dairy, eggs, and honey.
In addition, it states that the IHOP's vegan menu items don't contain any other animal-sourced ingredients like gelatin, colors, flavors, or enzymes. However, the company does notify its customers that they use several items sourced from animal products. Additionally, these are prepped and cooked in shared areas, meaning they cannot guarantee that any meal is 100% free of animal products.
Furthermore, processes and ingredients used can change in different locations because of food sourcing or menu options. It's up to you, the consumer, to check and verify that the food you order is vegan.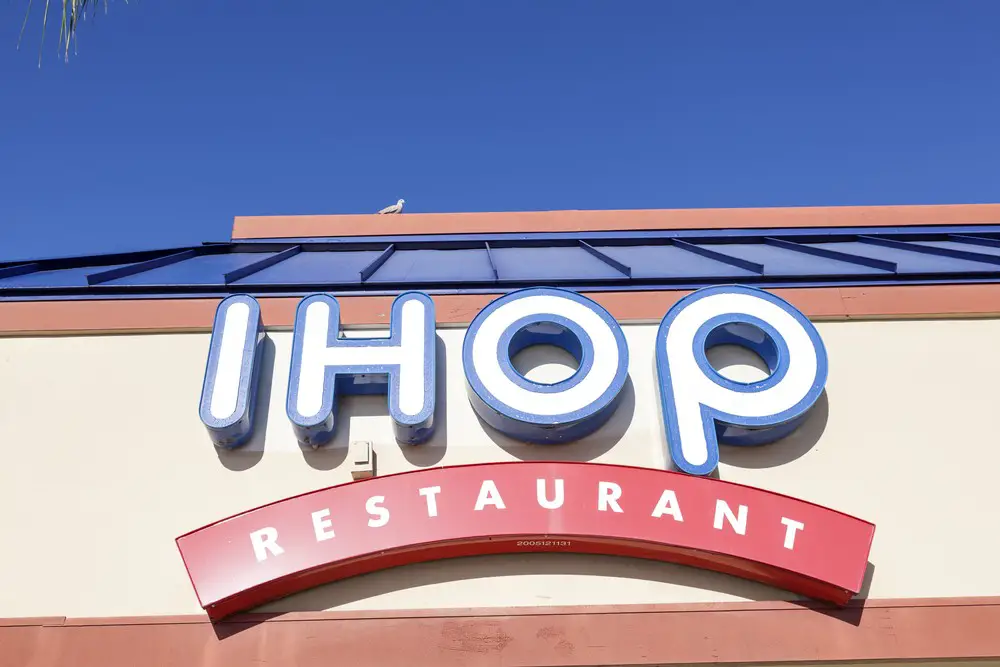 IHOP Vegan Options
According to GoDairyFree, food options for people avoiding dairy are far more than those ordering vegans. Even though the vegan menu guide yields far fewer options, you can combine a vegan-friendly meal with various sides.
Here's how to customize your order with the IHOP vegan options:
1.     Hashbrowns
Hashbrowns are the first of the IHOP vegan options. Top your hashbrowns with vegan topping options like roasted cherry tomatoes, sautéed vegetables, avocado, or Fire Roasted Poblano Salsa.
2.     Crispy Breakfast Potatoes
Another side of the IHOP vegan options is the Crispy Breakfast Potatoes. They are similar to hashbrowns, with a crispier texture. However, you must request no seasoning salt since the company hasn't confirmed that the sugar used in it is vegan.
3.     Grits
You cannot have oatmeal at IHOP because it contains milk. However, the grits are completely vegan because they contain no dairy.
4.     Toast
The guide from IHOP on its vegan options states that the multi-grain toast is vegetarian but not vegan. The sourdough toast is always vegan if you ask for no butter. Add peanut butter, jam, a side of avocado, or any other topping to make it a wholesome and filling meal. Vegan toast options may vary by location, so always ask. You can also ask for a custom order of toast with avocado and roasted cherry tomatoes.
5.     Sauteed Vegetables 
IHOP doesn't have sautéed vegetables on its menu. However, they do make these for their omelet dishes. Therefore, you can ask them to sauté any of the vegetables on their menu and omit the egg and cheese. The possibilities include one or a mix of broccoli, green or red peppers, mushrooms, onions, mushrooms, spinach, or tomatoes.
Pair your sautéed vegetables with the grits, hash browns, bread, flour tortilla, the rice and barley medley, or the plant-based sausage.  
6.     Salads
Regarding salads, the IHOP vegan options include the Side Salad with no cheese, croutons, or dressing. You can also order the Chicken and Veggie Salad, asking your server to omit the chicken and Balsamic Vinaigrette.
7.     French Fries
French fries remain a staple for most vegans at IHOP. Eat them as a side or as your main meal with any topping. However, remember to order without the seasoning because the company cannot guarantee that the sugar used does not contain bone char.
8.     Broccoli Florets
At IHOP, they steam the broccoli florets but verify that they don't come with butter when ordering. If they do, ask them to omit the butter.
9.     Rice & Barley Medley
Another of the IHOP vegan options that pairs well with any toppings is the Rice & Barley Medley.
10.  Salsa
The Fire Roasted Poblano Salsa is a vegan-friendly option and a great accompaniment to any of the sides you may choose.
11.  Plant-Based Sausage
IHOP's allergen menu initially listed the plant-based sausage as containing milk, but it has since revised this. It now states that their latest plant-based sausage product does not contain milk.
12.  Fresh Fruit
Have a well-balanced meal by adding a serving of IHOP fresh fruit to your order. Fruit pairs well with most meals and is a healthy dessert option.
13.  Fruit Toppings
There aren't many things you can eat the fruit toppings for the IHOP crepes and ice creams with, but it's worth noting that some are vegan. These include the Strawberry Preserve, the Blueberry Compote, the raspberry topping, and the Glazed Strawberries. You might get a creative idea on how to enjoy them. For example, grits pair well with sweet toppings.
14.  Beverages
IHOP vegan options include several alcoholic and non-alcoholic beverages. From the non-alcoholic drinks, you can order the following:
Coffee
Tea
Flavored and Regular Iced Teas
Fountain Drinks
Lemonade
Juices (Apple, Cranberry, Orange, Tomato, Grapefruit)
Splashers
If you are unsure what a beverage on the menu contains, check with your server.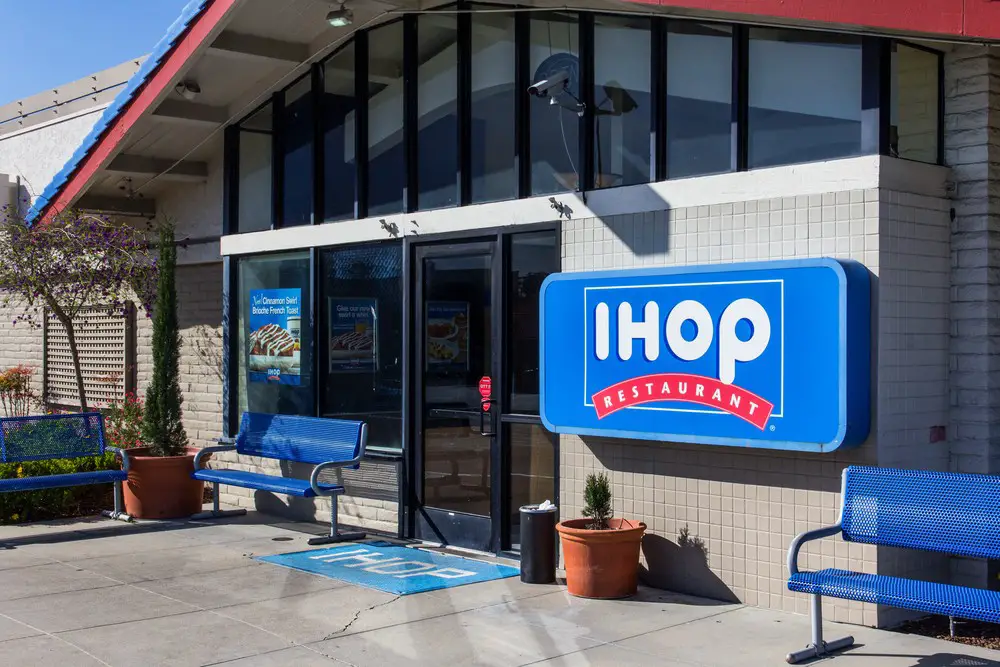 Hints for Ordering Vegan at IHOP
Check the online menu for your local IHOP store and familiarize yourself with what it offers before visiting the store or ordering online. Also, check their Vegan Guide.
When ordering, give clear instructions about the substitutions or omissions you would like. If you are scared that they might overlook your request when placing an order online, prefer to go to the store to place your food order directly.
Additional Tips for IHOP Dining:
Customization is King: Don't shy away from making specific requests. Most restaurants, IHOP included, are willing to tweak dishes to meet dietary needs.

Talk to the Server: Sometimes, they know a trick or two that isn't on the menu. It's always good to establish clear communication.

Double-Check on Shared Cooking Spaces: If cross-contamination is a concern, inquire about it.

Speak Up: If IHOP hears from enough vegan customers, they're more likely to expand their vegan offerings.
Creative Combos:
Hashbrown Heaven: Imagine a plate of hashbrowns covered in sautéed mushrooms and onions, then drizzled with Fire Roasted Poblano Salsa. Who needs eggs and bacon?

Fruit-Infused Grits: Add some of IHOP's vegan fruit toppings to your grits for a sweet twist. Blueberry Compote on Grits? It might be your new favorite breakfast.

Salad Symphony: Take the basic Side Salad and make it a main course by adding sautéed vegetables, avocado slices, and a splash of salsa for a dressing.

The Loaded Vegan Breakfast Sandwich: If you're lucky enough to visit the one IHOP with a plant-based breakfast sandwich, perhaps you can get some hashbrowns on the side, throw them in the sandwich, and make it a hearty vegan feast.
Final Take
IHOP vegan options remain pretty limited if you quickly browse their menu. So far, only one IHOP store serves a plant-based breakfast sandwich. However, with the information provided above, it's easier to create a well-balanced meal from their side options. If you dream of the day they offer a choice of vegan pancakes or waffles, then it's time you take action and let them know through all the channels available. Companies need to understand that the vegan population continues to grow and should consider their needs by making suitable menu changes – and that remains up to you, the consumer, to remind them.
Images: DepositPhotos