The sharing of food photos is one new trend that has proved popular. Every day, you can see anything from photographs of handmade waffles to colorful rows of sushi. A fast Instagram or Pinterest search for "food" can provide millions of posts and images to look through and drool over.
You may uncover photographs of sticky cinnamon buns dripping with frosting, mushy macaroni and cheese, and other mouthwatering foods with a single click. As a result, taking a picture of your food before enjoying it has become necessary.
Reasons To Take Pictures Of Your Food And How You Can Use Them
Capture Memorable Moments
Taking photographs of your food not only satisfy your cravings but can capture memorable moments as well. You can celebrate special occasions by preparing a hearty meal for your family. You can even turn it into a picture book or a home calendar filled with memories to remember that special day with your loved ones.
Food For The Soul
Eating delicious delicacies after a long day at work or school can help lighten your mood. It could be comforting when you are down or celebrating an achievement. Taking a picture of your favorite food can also show what emotion you are feeling.
Good For Business
Taking photos can also be great if you are starting a food business. You can take pictures of your dishes to notify customers about what you are selling. In addition, it gives them ideas and options if they want to go full meals or by staying healthy with the vegan section of their dishes.
Cool Ways On How You Can Use Food Photos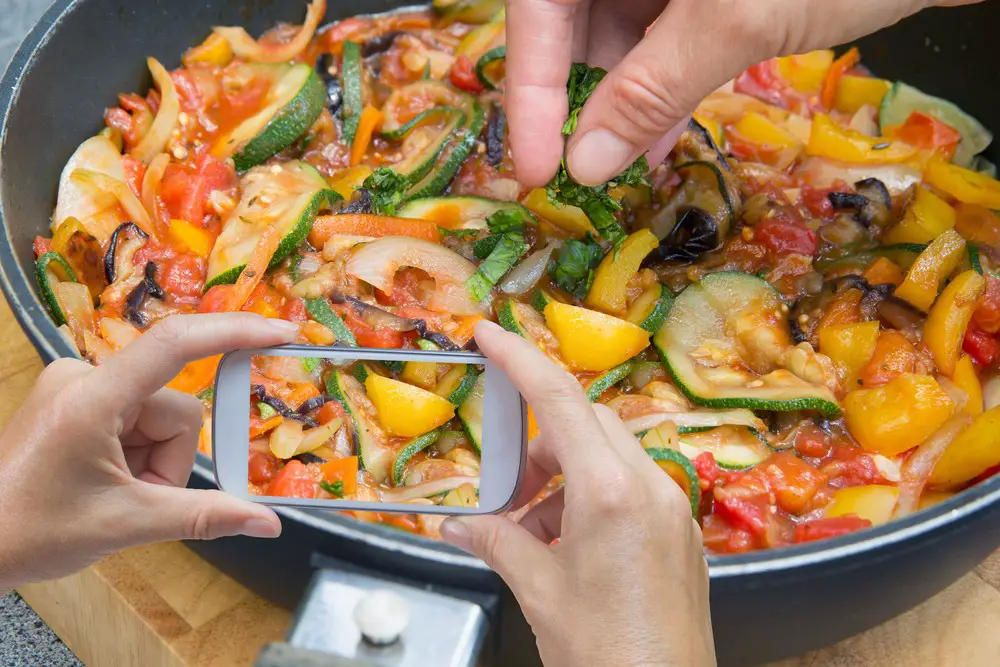 You can print your favorite food photos into a recipe book. Then, put that picture in a section with all the necessary information, like ingredients and proper servings. Then, you can use your food diary as a reference if you decide to cook it again.
Cookbooks help preserve, organize, and share your recipe with other people. A family cookbook allows you to document these achievements and is an excellent remembrance for family and friends.
Use It As A Sales Strategy
Restaurants, food trucks, bakeries, grocery shops, and other businesses rely heavily on the quality of their food photography. A well-captured image of a dish may make or destroy a food company's social media marketing plan.
If you've ever heard the phrase "people eat with their eyes," you know what it means: how food appears has a significant impact on how it tastes; it is why beautiful photography is essential for your menu. Furthermore, research suggests that having well-shot food photos might enhance menu item sales.
Pictures that symbolize a significant event or memory should always be cherished. Like food photos, it holds many unforgettable memories with your loved ones or specific events. You can turn it into something everybody can remember for a long time.
You can turn your pictures into a picture book, a food calendar, or anything that symbolizes that particular day. You could give it to your loved ones as a gift, in letters, or simply as a token of their importance to you.
In Conclusion
A unique take on the concept of the food photograph is a great way to give your pictures an edge. The more unique a perspective you can bring to your food photography, the more likely you are to catch the attention of those social media users scrolling through their feeds.
Superb food photography elicits memories and tells tales. A fantastic food shot may add another layer to the experience, converting the transitory pleasure of a meal into a physical keepsake that you can relish and share over and over again.