A vegan lifestyle has become more popular as people strive to adopt a more sustainable and ethical lifestyle. But what does the term mean? Veganism is abstaining from animal products, including meat, dairy, eggs, and honey. So what do vegans eat? Thankfully, plenty of plant-based alternatives to meat and dairy products are available today. And vegan shrimp is one of them! Read on to learn more about this tasty plant-based seafood.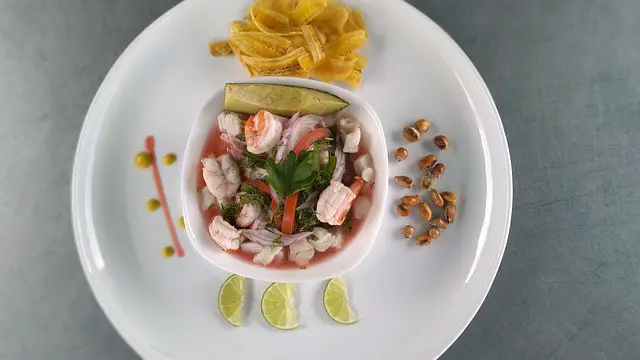 What Is Vegan Shrimp Made Of?
As the name suggests, vegan shrimp is made from plant-based ingredients. The most common ingredients used in shrimp recipes include soybeans, vegetable root starch, gluten-free wheat, modified starch, and seaweed. These ingredients are combined to create a shrimp-like texture and flavor. In addition, there is a shrimp substitute that also adds garlic, ginger, and salt flavorings to give the vegan a more authentic taste.
The Benefits Of Eating Vegan Shrimp
People are always looking for the next best thing. That's why vegan shrimp is so popular right now.
There's nothing like a good meal, including dinner, lunch, or breakfast time. The benefits of eating shrimp can be summed up in one word: healthy! It tastes great, but it is also better for you.
There are plenty of reasons to switch to a plant-based shrimp substitute. For one, it's low in calories and high in protein. This is perfect for people looking to lose weight or want to maintain a healthy lifestyle. Vegan shrimp is also a good source of omega-3 fatty acids, essential for keeping your heart healthy.
Not only is real shrimp healthy, but it's also environmentally friendly. All of the ingredients used to make this dish are sustainable, meaning they don't harm the environment. This is great for those who care about preserving our planet.
So what are you waiting for? Try out different vegan shrimp brands today and experience all of the fantastic benefits for yourself!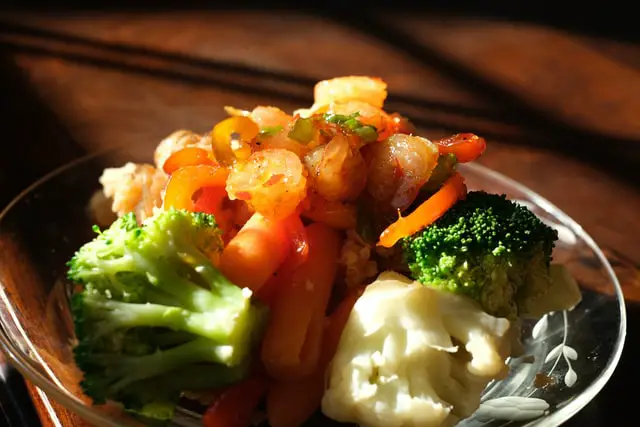 How To Cook Vegan Shrimp
When it comes to seafood, shrimp is one of the most popular items on the menu. It's often cooked in various ways, from grilled to boiled to battered and fried. But what if you're looking for a vegan version of this dish? One that doesn't involve any meat? No problem! Check out this recipe for plant-based shrimp that's easy to make and just as delicious as accurate.
Ingredients:
1/2 cup vegetable broth
1/4 cup all-purpose flour
One teaspoon of Old Bay seasoning
1/4 teaspoon garlic powder
A quarter teaspoon of onion powder
1/4 teaspoon black pepper
10 ounces frozen vegan shrimp, thawed
One tablespoon of olive oil
Four green onions, thinly sliced
Also read: 9 Surprising Things that Happen to Your Body When You Stop Eating Meat.
Cooking Instructions:
1. In a shallow dish, whisk together the vegetable broth, flour, Old Bay seasoning, garlic powder, onion powder, and black pepper.
2. One at a time, coat the vegan shrimp in the batter, then shake off any excess.
3. Heat the olive oil over medium heat. Put vegan shrimp and let it cook till it's golden brownish, about 4 minutes per side.
4. Serve with green onions and your favorite cocktail sauce.
So there you have it – a delicious and easy recipe for plant-based seafood. Enjoy! Whether you're looking for a plant-based seafood dish to enjoy at your next party or want something different for dinner, this recipe is sure to satisfy.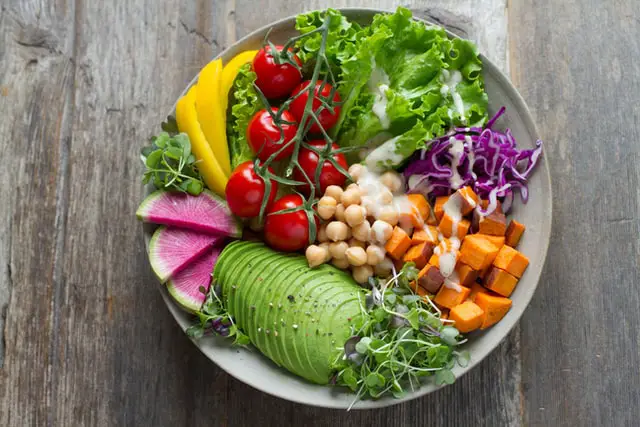 Also read: Is Living A Vegetarian Lifestyle More Expensive Than Eating Meat?
Some Delicious Vegan Shrimp Recipes
We want to share the first recipe with you, our plant-based shrimp and grits recipe. It's simple to make, and it only requires a few ingredients. Here's what you'll need:
1 cup of vegetable broth
1/4 cup of grits
1/4 cup of nutritional yeast
One teaspoon of onion powder
1/4 teaspoon of garlic powder
1/4 teaspoon of smoked paprika
Salt and pepper to taste
1/2 cup of frozen vegan shrimp
Our vegan shrimp scampi is the next recipe we want to share. This dish is a classic, and it's sure to please everyone at the dinner table. Here's what you'll need:
1/4 cup of olive oil
1/4 cup of flour
1/2 teaspoon of garlic powder
1/2 teaspoon of onion powder
1/4 teaspoon of black pepper
1/2 cup of vegetable broth
1/4 cup of white wine
1/2 teaspoon of dried oregano
1/4 teaspoon of dried thyme
1/4 teaspoon of red pepper flakes
1/2 pound of frozen vegan shrimp
Our vegan coconut shrimp curry is the final recipe we want to share. This dish is a crowd-pleaser, and it's perfect for any special occasion. Here's what you'll need:
One tablespoon of oil
One onion, chopped
Three cloves of garlic, minced
One teaspoon of grated ginger
1/2 teaspoon of cumin seeds
1/4 teaspoon of ground coriander
1/4 teaspoon of turmeric
One red bell pepper, diced
One green bell pepper, diced
One can of coconut milk.
1 cup of vegetable broth
One teaspoon of brown sugar
One teaspoon of salt
1/2 pound of frozen vegan shrimp
Image credit: unsplash.com
Can I use regular unbleached flour rather than gluten-free?
Yes, you can use regular unbleached flour rather than gluten-free flour. However, the recipe will work just the same.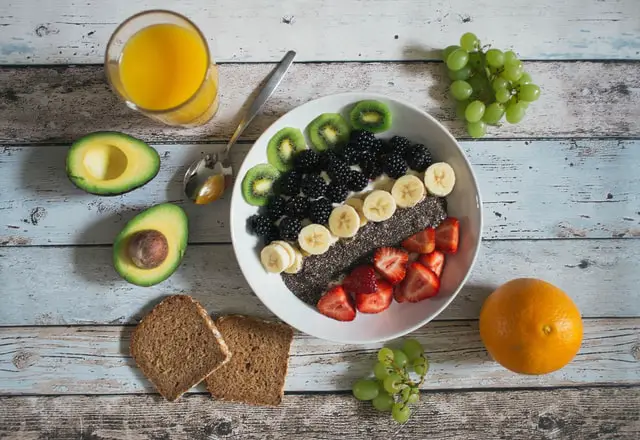 The Pros And Cons Of Veganism
Now that we've shared some delicious and favorite shrimp recipes with you let's look at the pros and cons of veganism.
Pros:
1. Veganism is healthy. Vegans tend to have lower rates of heart disease, cancer, and other chronic illnesses than meat-eaters do.
2. Veganism is environmentally friendly. Animal agriculture is one of the leading causes of climate change, and switching to a vegan diet can help reduce your carbon footprint.
3. Veganism is compassionate. Vegans do not eat or use animal products because they believe that animals deserve to be treated with respect.
Cons:
1. Veganism can be expensive. Meat-free substitutes for protein can be more expensive than the real thing.
2. Veganism can be challenging to follow. Some people find it difficult to switch to a vegan lifestyle.
3. Veganism is not always healthy. Some vegan foods, such as processed snacks and sugary drinks, are not healthy.
Conclusion
Vegan shrimp is made of seaweed and other plant-based ingredients. It has a chewy taste and texture and slightly salty taste, making it a popular replacement for traditional shrimp in dishes like sushi rolls and salads. So far, vegan shrimp has been met with mixed reviews. Some people love its authentic taste and texture, and flavor, while others find it too fishy or slimy. So if you're looking to try something new, give vegan shrimp ago! Vegan shrimp can be found at some grocery stores and online retailers.