Despite long-held beliefs that professional athletes need a high-protein diet based on animal products and many calories, research has shown that following a vegan diet still allows athletes to excel in their field.
Protein and amino acids help repair muscles and grow them, but the amount required is far less than most people believe. Furthermore, another wrong assumption is that athletes cannot perform well without eating animal protein.
Britanny Modell, a registered dietician, explains the importance of carbohydrates for athletes in this article by CNET.com. When eaten, they offer athletes in endurance sports the best energy output, thanks to the release of glycogen. Therefore, wholegrain carbohydrates, fruits and vegetables, and a diet rich in beans and rice (for their amino acids) can provide athletes with all their nutritional needs.
A vegan diet helps to lower inflammation, the root cause of bloating, fatigue, and painful joints. Tennis star and sister to Serena, Venus Williams adopted a vegan diet to help her with the symptoms associated with Sjögren's syndrome, the autoimmune disease he was diagnosed with a decade ago.
Read on to find out another five world-class sports persons who prefer the vegan lifestyle: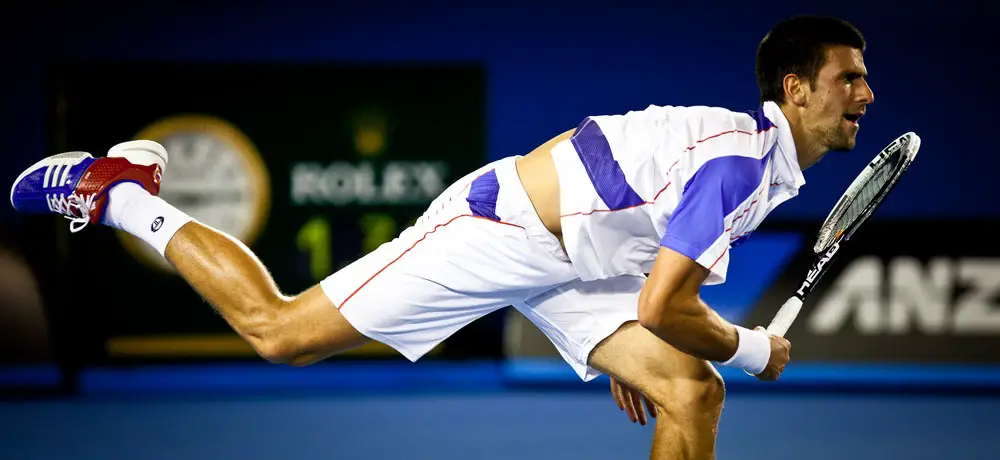 1. Novak Djokovic
The world's number six men's tennis player, the multiple Wimbledon winner Novak Djokovic, follows a vegan diet for optimal performance.
The Serbian professional tennis player, aged 35, held the number one position for a record of 373 weeks, has 21 grand slam titles, and has finished at the number one position at year-end seven times.
Despite nearing tennis retirement age, he remains a fearsome challenge for opponents on the court, perhaps because of his vegan lifestyle. He declared at a press conference that his choice is based more on lifestyle, environmental, and ethical reasons than performance. He stated: "More than performance, it's a lifestyle, it's something I'm really proud of."
2. Patrick Bouboumian
The Game Changers, the Netflix documentary, highlighted several sports stars who chose the vegan lifestyle, including Patrik Bouboumian. The powerlifting champion and the world's most muscular man changed his eating habits in 2011, becoming the first-ever strength athlete to embrace veganism.
The Iranian-born athlete of Armenian parents has a long list of accomplishments in bodybuilding and as a strength athlete. He has broken the record for carrying the heaviest yoke of 555.2 kg for 10 meters and the world record for log lifts at 165 kilograms. Patrik's performances saw him overtake other notable athletes in his class to win the 2012 European Powerlifting Championships in Finland. Bouboumian told his fans in 2013: "All those out there who think they need animal products to be fit and strong can see that I am stronger than ever before in the less than two years of becoming a vegan. I am still improving day by day. So stop feeding your body dead food, embrace plant-based alternatives, and feel the power!"
3. Lewis Hamilton
Lewis Hamilton's F1 racing career makes for some impressive reading. Besides his seven championship titles, he holds the record for the most wins, podium finishes (the first one was at the finish of his first-ever race), and pole positions.
His fans know that the racing champion is also the owner of a chain of vegan fast-food restaurants, Neat Burger. According to Hamilton, he was already trying to go vegan for several years because of global warming, animal cruelty, and concerns for his well-being. Still, he finally managed to do it in 2017 after watching the Netflix documentary What the Health.
Today, he says his vegan diet helped him achieve his sporting success and improved his energy levels for the better. Hamilton told Men's Health magazine last year: "I'm physically in better shape than I've ever been, and I'm more successful than ever right now, thanks mostly to my diet."
4. Scott Jurek
Ultrarunning is a sport of endurance and strength. Scott Jurek proves that meat or dairy products remain unnecessary for excellent athletic performance. Jurek finished the Appalachian Trail in a record-setting 46 days, eight hours, and seven minutes and has won the 135-mile Badwater Ultramarathon, known as the toughest foot race in the world.
Besides winning the Spartathlon (153 miles) in Greece three consecutive times, he's also had first place in almost every ultrarunning race globally. The vegan ultrarunner recently said that it's wrong for people to assume that eating animal products is the only way to gain muscle mass for power sports.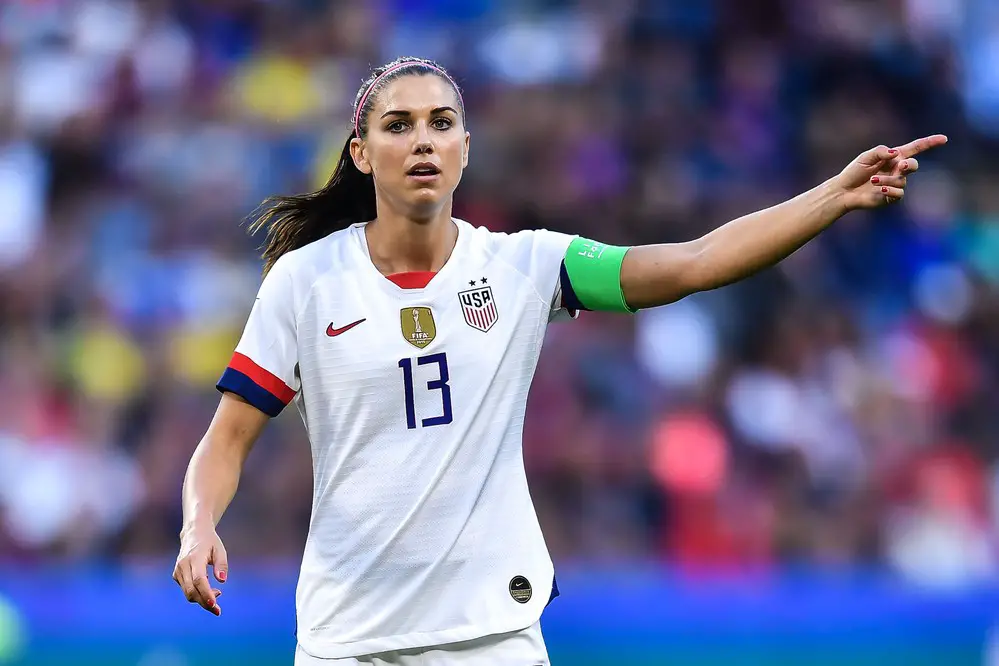 5. Alex Morgan
FIFA Women's World Cup champion and Olympic gold medalist Alex Morgan embraced veganism in 2017 and attributes it to her peak athletic performance. The 33-year-old US striker joined Kyrie Irving (basketball player and strict vegan) on PETA's 2019 list of most beautiful vegan celebrities.
Bottom Line
Several world-class athletes have turned to veganism. Although for Williams, it is to relieve joint pain, for others, it is to improve their blood pressure or cholesterol, and others still turn to veganism for ethical or environmental reasons. Moreover, supporters of the vegan lifestyle all agree that they have seen better levels of performance, better recovery times, and boosted energy.