In the makeup and beauty world, vegan mascara is gaining popularity as a more ethical and sustainable option. With a focus on cruelty-free ingredients and environmentally conscious manufacturing processes, this type of mascara aims to provide an alternative that aligns with the values of conscious consumers.
Traditional mascaras may contain animal-derived ingredients or be tested on animals, which raises concerns for those seeking to minimize their impact on the planet and its inhabitants. Vegan mascara addresses this issue by using plant-based ingredients and adhering to cruelty-free testing methods. In doing so, it offers a beauty solution that is kind to the environment and the eyes of those who wear it.
As consumers become more aware of their choices impact on the environment and animal welfare, vegan mascara provides a viable option combining performance with ethical values. This innovative product is increasingly embraced by individuals looking to make more responsible beauty decisions without sacrificing the quality or effectiveness they expect from their cosmetics.
What Is Vegan Mascara?
Vegan mascara contains exclusively vegan ingredients, not derived from animals or their by-products. These mascaras are also typically cruelty-free, indicating that they have not been tested on animals.
Traditional mascaras often contain animal-derived ingredients such as beeswax, lanolin, and carmine. Beeswax, derived from bees, is commonly used to give mascara its thick, creamy consistency. Lanolin, a wax obtained from sheep's wool, is used for conditioning purposes, and carmine, made from crushed insects, provides some mascaras with color.
Vegan mascaras, on the other hand, use plant-based and synthetic ingredients to replace these animal-derived components. For example, they may use plant-derived waxes like candelilla, carnauba or sunflower wax, and minerals or synthetic colorants to achieve the desired color, creamy texture, and conditioning properties.
Many people choose vegan mascara for various reasons, including ethical concerns and personal preferences. For those who value animal welfare and seek to eliminate animal-derived products from their lifestyle, choosing vegan mascara helps align their beauty routine with their values. Additionally, individuals with sensitive skin or allergies to certain animal ingredients may find vegan mascaras a more suitable option.
When selecting a vegan mascara, it is essential to carefully review the product's ingredients list and look for any certification labels indicating that it is vegan and cruelty-free. This ensures that you make an informed purchase and support a product that respects animal welfare and the environment.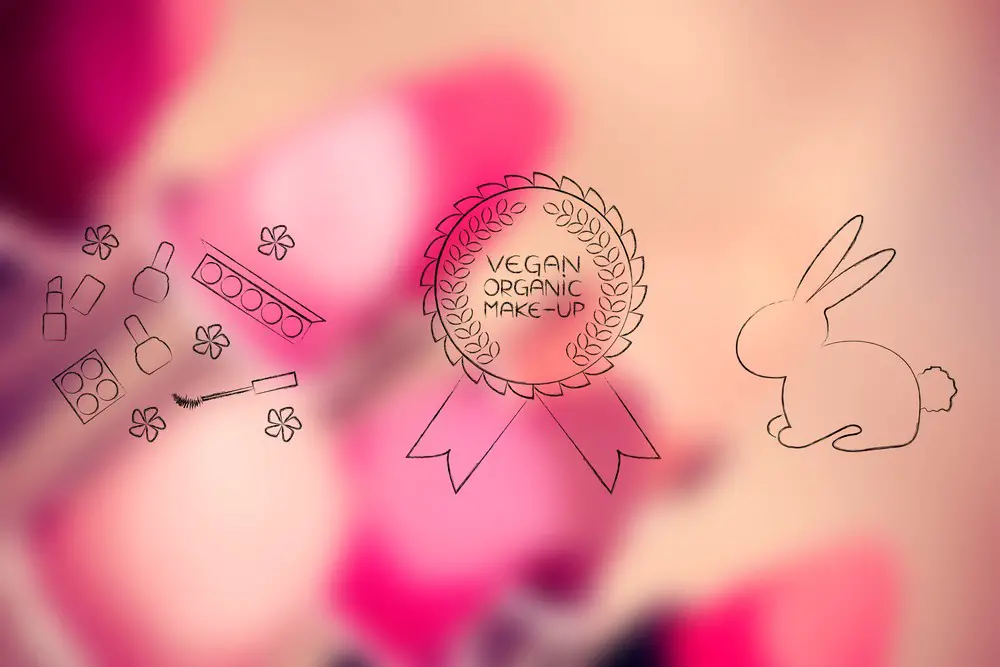 Benefits of Vegan Mascara
Vegan mascaras are an excellent choice for those looking for a cruelty-free and environmentally friendly alternative to traditional mascaras. By choosing vegan mascaras, you are taking a stand against animal cruelty. These products are made without animal-derived ingredients, ensuring no animals are harmed in the production process.
One of the key benefits of vegan mascara is that it is gentle on sensitive eyes. Many people with sensitive eyes struggle to find mascara that does not irritate or cause allergic reactions. Vegan mascaras often contain natural ingredients, making them a more suitable option for those with sensitivity issues. Ingredients found in vegan mascara are typically plant-based and organic, reducing the chance of skin and eye irritations.
Additionally, vegan mascara is more environmentally sustainable. The production of conventional mascara often includes harsh chemicals that can be detrimental to the environment when not disposed of properly. Vegan mascaras, however, are made with eco-friendly ingredients less harmful to the environment, reducing the overall environmental impact.
Here are some benefits to consider when choosing vegan mascara:
Cruelty-free, supporting a stand against animal cruelty
Ideal for sensitive eyes, thanks to gentle, organic ingredients
Environmentally friendly and sustainable due to natural, plant-based ingredients
Potentially better for your overall skin and eye health
Vegan mascaras have become increasingly popular as consumers become more conscious of their choices and their impact on the environment and animal welfare. By opting for vegan mascara, you can enjoy the benefits of a quality product while making a responsible and ethical decision.
Popular Vegan Mascara Brands
Many beauty enthusiasts are recently opting for cruelty-free and vegan mascara options. Discover some popular vegan mascara brands on the market:
Tarte: Known for their eco-friendly and cruelty-free products, Tarte's Lights, Camera, and Lashes mascara is vegan and offers incredible length and volume.
Pacifica: Pacifica has a wide range of vegan makeup options, including their Stellar Gaze Length & Strength Mineral mascara that nourishes lashes with coconut oil and vitamin B.
CoverGirl: This well-known brand offers cruelty-free mascaras, such as LashBlast Clean Volume mascara, which is also vegan-friendly and provides a natural look.
Other popular vegan mascara brands include ILIA, Too Faced, E.L.F, Hourglass, Essence, Gaya, and KVD.
| Brand | Popular Vegan Mascara |
| --- | --- |
| ILIA | Limitless Lash Mascara |
| Too Faced | Better Than Sex Mascara |
| E.L.F | Mineral Infused Mascara |
| Hourglass | Caution Extreme Lash Mascara |
| Essence | Lash Princess False Lash Effect Mascara |
| Gaya | High-Definition Waterproof Mascara |
| KVD | Go Big or Go Home Volumizing Mascara |
These popular vegan mascara brands aim to combine exceptional performance with cruelty-free and eco-friendly practices, ensuring guilt-free beauty for all.
Vegan Mascara Types
Regarding vegan mascara, various types are available to cater to different preferences and requirements. Here, we discuss some of the most popular varieties, focusing on their distinctive features and performance.
Lengthening mascara is designed to elongate the lashes by extending their tips. Made with vegan waxes and fibers, it creates the illusion of longer lashes without the need for animal-derived ingredients.
Thickening mascara is perfect for those who want to add volume to their lashes. This type of mascara typically contains vegan waxes, which thicken the appearance of lashes for a fuller, more dramatic look.
Volumizing mascara not only adds thickness but also increases the density of the lashes. This mascara provides both volume and definition using vegan ingredients and innovative brush designs.
Waterproof mascara is designed to resist water, sweat, and tears. Employing water-resistant vegan ingredients and polymers allows for long-lasting wear and minimal smudging throughout the day.
Mineral mascara is another type that incorporates natural mineral pigments for a gentle, non-irritating experience, making it suitable for those with sensitive eyes or contact lens wearers.
Tubing mascara uniquely forms tiny, water-resistant tubes around the lashes rather than coating them. This type of mascara is known for its smudge-proof and long-wearing properties, making it an excellent choice for those seeking lasting performance.
Must-Try Vegan Mascaras
For those searching for cruelty-free makeup options, selecting the perfect vegan mascara can be daunting. To make it easier, here are some must-try vegan mascaras that deliver exceptional results and cater to a wide range of preferences.
Too Faced Better Than Sex Mascara: This highly acclaimed mascara boasts an intensely pigmented formula that provides volume, length, and curl with just a few strokes. The hourglass-shaped brush ensures that each lash is evenly coated and dramatically lifted.
Hourglass Caution Extreme Lash Mascara: Designed to provide dramatic lift and volume, this mascara from Hourglass features a smooth, buildable formula that won't clump or smudge. Its innovative double-sided brush allows for precise application and optimal lash separation.
Pacifica Aquarian Gaze Water-Resistant Mascara: For those who require a water-resistant option, Pacifica's Aquarian Gaze Mascara is an excellent choice. Its formula strengthens and nourishes the lashes while providing long-lasting, smudge-proof wear.
Stellar Gaze: With its natural mineral pigments and nourishing ingredients like coconut oil and vitamin B, Stellar Gaze mascara offers a gentle yet effective way to enhance and define the lashes.
Go Big or Go Home Volumizing Mascara: This volumizing mascara promises bold, clump-free lashes with just a single coat. Its plant-based formula contains sunflower and olive oils to keep lashes conditioned and healthy.
FlowerColor Mascara: Ideal for those with sensitive eyes or contact lens wearers, FlowerColor Mascara offers a gentle, fragrance-free formula that's easy to apply and remove. Its natural ingredients provide a smooth, clump-free application with a subtle yet noticeable effect.
Endlessly Beautiful: Infused with organic chamomile and vitamin E, this mascara accentuates the lashes and helps soothe and protect them. Its smudge-proof formula offers all-day wear, ensuring that your lashes look as stunning at the end of the day as they did at the beginning.
Ingredients to Look for in Vegan Mascara
When selecting a vegan mascara, looking for plant-based ingredients that offer nourishment and enhance the appearance of your lashes is essential. Below, we've outlined some key ingredients to search for when choosing.
Plant-based oils: Opt for mascaras containing nourishing plant-based oils, such as coconut oil. These oils help condition and strengthen the lashes while providing a smooth application. Additionally, ingredients like vitamin E provide antioxidant benefits to protect the lashes from environmental damage.
Vitamin B: Look for mascaras that include vitamin B, as it helps to promote lash growth and improve the overall appearance of your lashes. This ingredient is commonly found in the form of panthenol or biotin.
Clay and kelp extract: For natural volume and length, consider mascaras that incorporate naturally-derived ingredients like clay and kelp extract. These components help create a smooth texture, allowing the mascara to glide on effortlessly without clumping.
Peptides: Peptides have gained popularity for enhancing lash growth and thickness. Mascaras featuring peptides in their formulation will give you a fabulous look and support the health of your lashes in the long run.
Remember that not all vegan mascaras are created equal, so choosing a product free from potentially harmful ingredients is crucial. Avoid mascaras containing parabens, phthalates, and synthetic fragrances, as they can cause irritation or allergic reactions.
By selecting a vegan mascara with the proper ingredients, you'll not only achieve a gorgeous look, but you'll also support lash health and make an eco-friendly choice.
Innovative Technologies and Packaging
In recent years, various technologies have been employed to develop vegan mascara. The focus has been on creating innovative brush designs that enhance application and result in longer, thicker, and more defined lashes.
One such innovation is using synthetic fibers in mascara brushes, which has become popular among many sellers due to its cruelty-free nature. These fibers make it easy to apply the product evenly, preventing clumping and ensuring the separation of lashes. Additionally, some brands have embraced 3D-printed brushes, allowing for greater design precision and further application improvement.
Recyclable packaging has also become a priority in the vegan mascara market. Manufacturers are turning to sustainable materials for their products with increasing awareness of environmental issues and stricter regulations in countries like the U.S.. This often includes using recycled plastic, biodegradable components, or repurposable containers to reduce waste.
A noteworthy trend in this market involves limiting potentially harmful ingredients. This excludes fish-derived substances like guanine, a common component in conventional mascaras. In its place, vegan formulas rely on plant-based alternatives that deliver similar effects without compromising ethics or sustainability.
In conclusion, the advancements in vegan mascara technology and packaging not only cater to the growing demand for cruelty-free and sustainable beauty products but also benefit the environment and help brands comply with stricter regulations. As technology continues to evolve, so will vegan mascara products' quality, effectiveness, and eco-friendliness.
Best Vegan Mascaras for Different Requirements
With the wide variety of vegan mascaras available in the market, finding the perfect one for your specific needs can be challenging. Let's explore some of the best options for different requirements, from drugstores to high-end, organic, and suitable options for sensitive eyes.
Drugstore: If you want a budget-friendly and easily accessible option, go vegan mascara. One such option is the ELF Cosmetics Mineral Mascara, which offers lengthening and volumizing effects while being cruelty-free and vegan. Great for sensitive eyes, it's usually in stock at most drugstores.
High-End: For those willing to invest in more luxurious vegan mascaras, the Tarte Lights, Camera, Lashes 4-in-1 Mascara comes highly recommended. This mascara is designed for clean volume and lengthening your lashes while being a natural option for sensitive eyes. It's available at high-end stores and online retailers.
Organic: Organic mascaras are perfect for individuals concerned about clean and toxin-free ingredients. An excellent option in this category is the Lily Lolo Natural Mascara, which provides volumizing and lengthening effects with its natural, mineral-based formula. It's gentle on sensitive eyes, making it a great choice for those with allergies or irritation concerns.
Mascara for Sensitive Eyes: If you have sensitive eyes or wear contact lenses, consider using the PHB Ethical Beauty All-in-One Organic Mascara. This mascara offers a gentle formula free from synthetic ingredients and harmful chemicals, making it perfect for sensitive eyes. Additionally, it provides volume and length for your lashes without any irritation.
In conclusion, finding the right vegan mascara for your specific requirements is essential. Whether you're on a budget, prefer high-end products, require organic ingredients, or have sensitive eyes, there are excellent vegan mascaras on the market to cater to your needs. Always check for replacements once your mascara expires to maintain optimal eye health and appearance.
Certifications to Look for in Vegan Mascara
When searching for vegan mascara, looking for specific certifications and labels that guarantee cruelty-free and vegan-friendly products is essential. Brands that hold these certifications maintain ethical standards set by established organizations, ensuring consumers can trust their products.
One widely recognized certification in the cruelty-free cosmetics industry is the Leaping Bunny Certification. This program, managed by the Coalition for Consumer Information on Cosmetics (CCIC), requires companies to submit evidence and undergo an independent audit to ensure they adhere to strict cruelty-free guidelines. Brands that receive this certification display the Leaping Bunny logo on their packaging, making it easy for consumers to spot cruelty-free products.
Another key certification for vegan mascara is vegan-friendly labels. These labels indicate that the product contains no animal-derived ingredients and avoids animal testing throughout its production process. Various organizations and independent entities offer vegan certification programs; however, always ensure that you choose products certified by reputable groups to ensure accurate claims.
Leaping Bunny Certification: A reliable cruelty-free certification by CCIC.
Vegan-Friendly Labels: Indicates a product free of animal-derived ingredients and animal testing.
Researching the brand and product before purchasing is always a good idea. When examining potential vegan mascaras, look for information on the company's ethical practices and any recognized certifications they hold. This way, you can be confident in your chosen products and promote a cruelty-free and vegan-friendly lifestyle.