What could be more delightful than combining the charm of the hit Netflix series "Bridgerton" with the elegance of a traditional British tea party? Fans of the regency drama have been swept off their feet by the enchanting blend of historical grandeur and irresistible scandals.
Alongside the visual feast and gripping plot, there's an equally captivating component: all the intricacies of maintaining appearances in this high society. To embody your favorite parts of your favorite show, let's talk about some recipes you need on hand to host an authentic Bridgerton tea party!
Getting Started: The Necessities
Before diving headfirst into tantalizing recipes, you must ensure you have all the necessary tools and ingredients. One of the essential tools for your culinary journey is high-quality ceramic cookware and baking sheets. From fluffy Dutch babies to decadent brioche French toast, sturdy, reliable cookware is crucial to achieving the menu of your dreams. 
Setting the stage doesn't stop at the baking process, though. Consider creating an ambiance reminiscent of the Regency era by using Regency-inspired table settings, classic floral arrangements, and perhaps even a playlist of music from the series to accompany your baking adventures.
Now that you're prepared, let's walk through our favorite recipes to capture the flavor of that delicious drama. (You read that in Lady Whistledown's voice, didn't you? So did we.)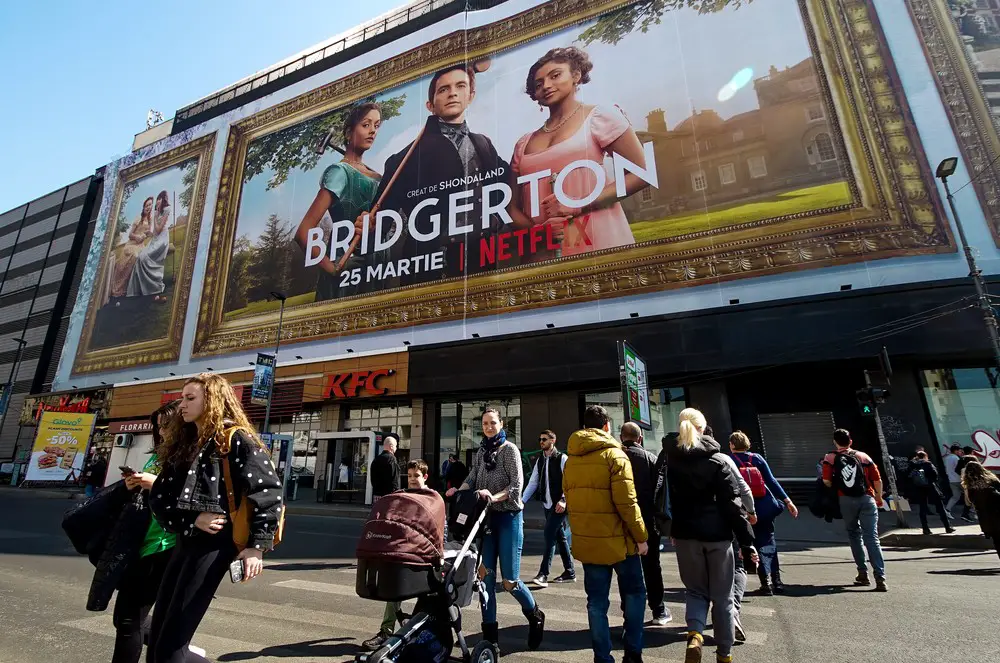 Recipe 1: Lady Whistledown's Vanilla Scones
Known for her sharp wit and eloquent language, these vanilla scones are just as delightful, serving as the perfect buttery blank page for your most salacious jams and creams.
Here's what you'll need:

3 cups all-purpose flour
1/2 cup granulated sugar
5 teaspoons baking powder
1/2 teaspoon salt
3/4 cup unsalted butter, chilled and cut into cubes
1 cup whole milk
1 egg
2 teaspoons pure vanilla extract
And here's what you'll do with it:
1. Preheat your oven to 425°F.
2. combine the flour, sugar, baking powder, and salt in a large bowl. Add the chilled butter cubes to the flour mixture, rubbing them in until you have a coarse, sandy texture. 
4. Whisk the milk, egg, and vanilla extract in a separate bowl, then pour this mixture into the flour-butter mix. Stir until you have a soft dough.
5. Gently knead the dough on a lightly floured surface. Cut the dough into triangles and place them on your ceramic scone pan.
6. Bake for 15 to 20 minutes until the scones are a beautiful golden brown. Serve warm with clotted cream and strawberry jam because even the most piping hot gossip can use something extra.
Recipe 2: Duke of Hastings' Delicate Tea Sandwiches
Perfectly paired with a steaming pot of Earl Grey, much like the Duke himself, these sandwiches are an effortless yet elegant choice, with a little extra spice to remind you of the Duke's wild side.
Here's what you'll need:
1 loaf of good-quality, soft bread
1/2 cup cream cheese
1/4 cup fresh dill, finely chopped
1/2 cucumber, thinly sliced
2 hot chillies to taste
Salt and pepper to taste
Here's what you'll do with it:
1. Mix the cream cheese and dill in a bowl until well incorporated. Season with salt and pepper to taste.
2. Spread a generous layer of the cream cheese mixture on one side of each bread slice. Arrange cucumber slices and thinly sliced chili on half of the bread slices, and then top with the remaining slices to form sandwiches.
4. Using a sharp knife, trim off the crusts, cut each sandwich into small rectangles or triangles, and get ready for class … with a kick!
Recipe 3: The Featherington's Lavish Lemon Cakes
The Featheringtons are known for their flamboyant fashion choices and desire to stand out — and what better way to embody this spirit than with zesty, lavish lemon cakes? These light and tangy treats will brighten up your tea party menu.
Here's what you'll need:
1 cup unsalted butter at room temperature
2 cups granulated sugar
4 eggs
3 cups all-purpose flour
1/2 teaspoon baking soda
1/2 teaspoon salt
1 cup buttermilk
2 tablespoons lemon zest
1/2 cup lemon juice
And here's what you'll do with it:
1. Preheat your oven to 350°F and line your baking sheet with a silicon mat or parchment paper.
2. Cream together the butter and sugar until light and fluffy.
3. Beat in the eggs, one at a time, ensuring each is well incorporated before adding the next.
4. combine the flour, baking soda, and salt in a separate bowl. Gradually add this to the butter mixture, alternating with the buttermilk.
5. Fold in the lemon zest and lemon juice, and then pour the batter into the prepared baking sheet and bake for 20 to 25 minutes, until a toothpick inserted into the cakes comes out clean. While still warm, drizzle the lemon glaze over the cakes.
Crafting the Perfect "Bridgerton" Experience
By now, you have a fantastic spread of recipes inspired by "Bridgerton," each contributing to the essence of a classic British tea party. You're all set to host an unforgettable event from Lady Whistledown's scones to Featherington's lemon cakes. 
Don your best regency attire, gather your friends, and enjoy an afternoon of delicious treats and delightful conversation!
Images:DepositPhotos