If you want to visit a city where history seeps into the cobblestone streets and the scent of delicious recipes floats, look no further than Poznań. Nestled along the Warta River, this Polish gem boasts a culinary landscape enriched by centuries of tradition. 
Merging Slavic flavors with modern European zest, Poznań's food scene is a dance between the past and present. Whether craving hearty comfort food or avant-garde fusion dishes, the city's eateries promise an extraordinary gastronomic adventure. 
This guide has everything a foodie needs to discover the gastronomical gems of Poznań.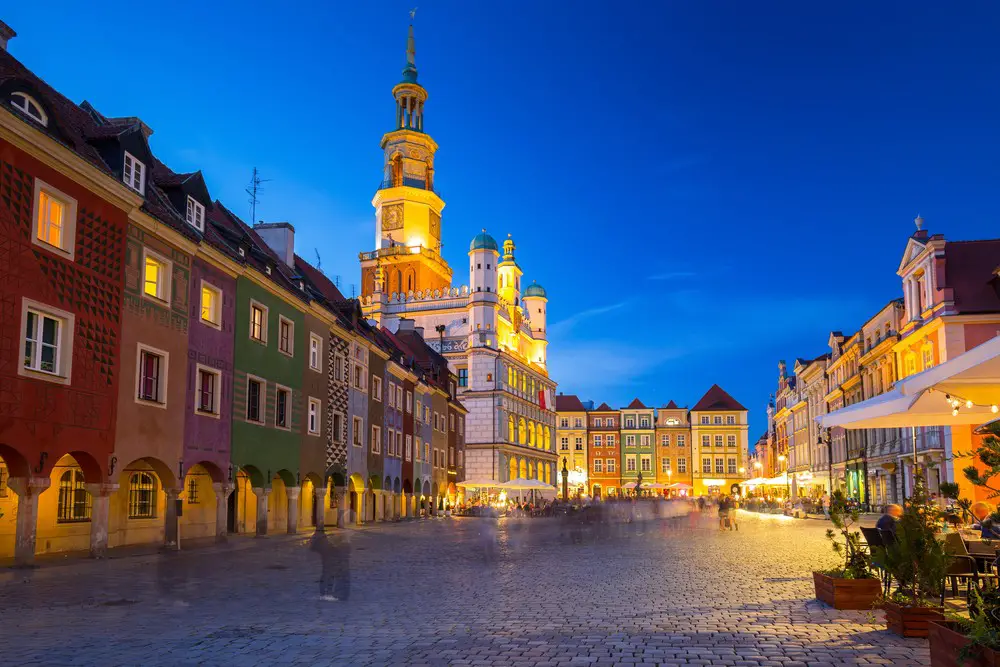 Before the Feast: Finding Convenient Amenities
Hey there, fellow foodies! Before we embark on our culinary adventure, let's discuss logistics. Exploring a city's food scene often involves visiting several eateries, which can be a bit of a hassle, especially if you have to carry heavy bags around. 
 That's where the luggage storage facility in Poznań comes in handy! You can drop off your bags, enjoy the freedom of being unburdened, and get ready for an uninterrupted food tour. This will make your experience much more comfortable and give you the space to collect delicious souvenirs along the way. 
So, with your map and appetite ready, let's start this food tour!g!
Traditional Delights: Foods You Must Not Miss
When in Poznań, do as the Poznanians do by indulging in local delicacies. Start your culinary journey with the iconic St. Martin's Croissant (Rogal świętomarciński). Rich with white poppy seeds and almonds, this pastry isn't just a treat. It's an experience rooted in legend. 
Next, savor the flavors of Poznań-style Goat. This delightful dish tells tales of the city's famous Town Hall goats. 
And, of course, your taste adventure would only be complete with biting into Poland's potato dumplings, a heartwarming dish that's been a staple for generations. These dishes? They're more than just food; they're stories, traditions, and cherished memories served on a plate.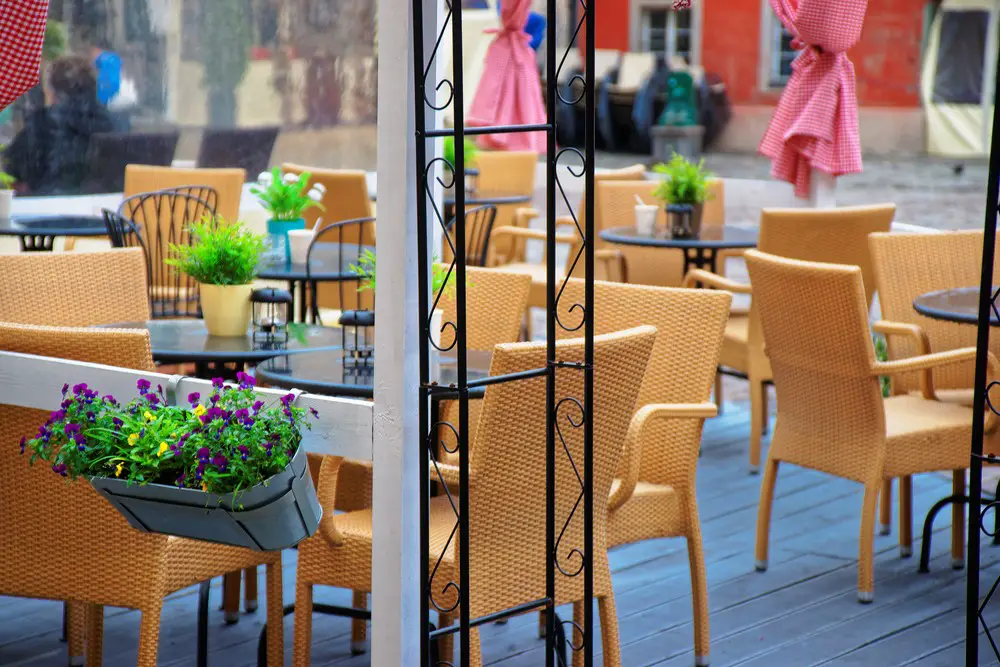 Modern Takes: Fusion Restaurants To Wow Your Palate
Poznań isn't just about keeping traditions alive. It's also about spicing them up! Traditional Polish flavors often meet international inspirations in the city's dynamic culinary scene to create mouthwatering fusion dishes. 
At Restauracja Ratuszova in the Old Market Square, you'll find classic Polish dishes with a modern twist. Seeking something more avant-garde? Head to Weranda Caffe, where everyday meals turn into aesthetically pleasing works of art. 
And for the brave-hearted foodies, Pikawa offers innovative combinations to challenge and excite your taste buds. Ready to have your culinary perceptions turned upside down? Poznań's fusion scene awaits!
Local Drink Delicacies: Toasting the Poznań Way
Alright, it's time to raise your glasses! A culinary tour of Poznań wouldn't be complete without diving into the city's beverages. Start with a traditional Polish honey liqueur called "krupnik." It's the definition of warmth and sweetness in a glass. 
If beer's more your style, Poznań's local craft beers from Browar Pinta will have you toasting "na zdrowie!" in no time. Winiarnia Pobyt offers a curated selection from local vineyards and international domains for wine aficionados. 
Whether you're a sipper, guzzler, or somewhere in between, Poznań's just the drink to quench your thirst.
Sweet Endings: Dessert Spots That'll Make You Swoon
Just when you thought Poznań had given its all, here comes the grand finale: desserts. If you believe chocolate is a food group, Manufaktura Czekolady is your paradise. Here, you can witness the art of chocolate-making while indulging in its results. 
Lodziarnia Kolorowa offers uniquely Polish flavors like rose and elderflower for those with a penchant for ice creams. After this sweet spree, you might declare Poznań the dessert capital of the world! 
Veggie Delights: Plant-Based Havens in Poznań
If you think Poland's deep-rooted meat culture might leave our vegetarian and vegan friends behind, think again! Poznań is rapidly embracing the plant-based revolution. 
Geranium Vege Kuchnia offers down-to-earth dishes and plant-based food for those craving delicious vegetarian fare. So, veggies and vegans, fear not! Poznań is ready to serve you platefuls of green goodness.
Savoring the Final Bite: Farewell to Poznań's Gastronomy
This guide provides a whirlwind, flavorsome tour of Poznań's culinary wonders. From age-old traditional dishes to innovative fusion concoctions, this city seamlessly marries the past and the future on a plate. 
Whether you're a die-hard foodie or just someone who appreciates a hearty meal, Poznań's dining scene promises an unforgettable gastronomic journey. So, as you pack your bags (and maybe some takeaways), don't forget to avail of the handy luggage storage facility in Poznań. 
Because, after such a feast, you'll want to stroll around the city a bit more, feeling lighter and utterly satisfied. Cheers to your next food adventure in this Polish gem!